Featured Student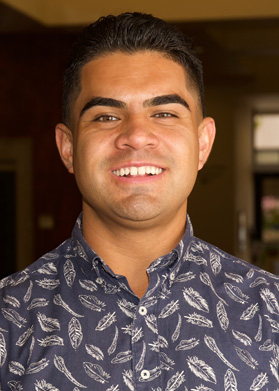 Meet Carlos Castro
Carlos Castro is set to earn an associate of arts degree in liberal arts – with an emphasis in social and behavioral behavior this spring, he hopes to transfer to a top University of California campus this fall, and he is determined to earn a Ph.D. in English and launch a career as an English professor – preferably at MiraCosta College.

Read the rest of Carlos' story.
Current Students
Graduates
Aaron Byzak
Adam Frye
Adrian Mandujano
Aisha Mijares
Ala Tiatia
Dr. Alfredo A. Martinez-Morales
Alina O'Tool
Andrew Coba
Andy Powers
Antoine Stevens-Phillips
Ari Jogiel-Schlam
Brayan Astorga
Breanna Kirklen
Britnee Sapp
Brogan Griffin
Bryan Taggart
Larry "Buddha" Boyd
Chuck Lowery
CoCo Brown
Colt Gordon
Cynthia Valdovinos
Daisy Jimenez
David Garcia
Dayton Silva
DeAngelo Brown
Debbie White
Eric Kamanu
Farshud Sorourifar
Fernando Bennet
Fred Tinoco
Gigi Goines
Elazar Rosa
Elliot Skeer
Eunice Molina
Geoffrey Koch
Helen Rigby
Ian Rigby
Jackie Riley
Jimmy Figueroa
Jamie Cook
Jarrett Rogers
Jasmine Sanchez
Jason Blevins
Jazmine Rogers
Jamie Leodones
Jeremy Orosco
Jorge Jiron
Julia Kelly
Juliana Rico
Junjie "Leo" Fang
Kendal Gill
Kyle Litzenberg
Michael Laird
Laura Martin
Lauren Flaherty
Laurie Andrews
Liliane von Ruexleben
Logan Heath
Loren Vevaina
Luis Arguelles
Madeline Burritt
Mahan Najhawan
Mariam Eick
Mario Clay
Nalu Polancic
Noel Baggett
Omer Azizi
Paripon Thitathan Jr.
Patricia Fa'asua
Peter Glatt
Raham Khodadadeh
Russell Wilson
Reden Magtira
Reid Ackerman
Richard Huizar
Rosie McDonnell-Horita
Samantha Webb
Sharon Patray
Shideh Naderi
Shirin Marashi and Hamed Hajiha
Stefan Orozco
Taylor Barry
Tara Ponsot
Thomas Sudnick
Tina Taleb
Travis Williamson
Will Buster
Edwina Williams
Sana and Fa'tatauva'a Wong
Vinny Green
Featured MiraCostan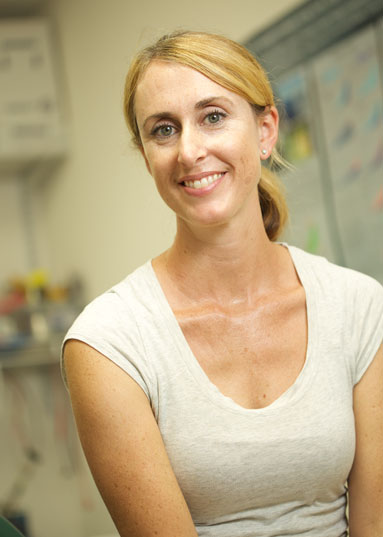 Dr. Jeanine Sepulveda
Faculty, Marine Biology

She has taught at two University of California campuses, earned her Ph.D. at the Marine Biology Research Division of the Scripps Institution of Oceanography, and is working with experts across the United States in field research supporting sustainable fisheries and other critical issues involving marine science.

Read the rest of Dr. Sepulveda's story.
Staff, Faculty, and Administrator

Denotes alumni of MiraCosta College

Beatriz Palmer
Brad Byrom
Brian Whitbread
Bruce Hoskins
Charlie Ng
Chelsea Chavira-Verdin
Chris Muscat
Christy Coobatis
Cynthia Rice
Dan Siegel
Denise Stephenson
Diane Dieckmeyer
Edward Pohlert
Eric Bishop
Frank Zimmerman
Dee Jaykus
Don Love
Jason Williams
Jeanine Sepulveda
im Gonzales
Joanne Gonzales
John Phillips
Jose Mota
Julie Harland
Katie White
Kristine Arquero
Leila Safaralian
Leola Powers
Linda McDonald
Lynne Miller
Melanie Haynie
Michael Dear
Mike Fino
Paul Katson
Peggy Jones
Rica French
Roland Estrella
Sean Smith
Susan Walker
Thao Ha
Terez Anderson
Tom Macias
Yoshimi Hayashi