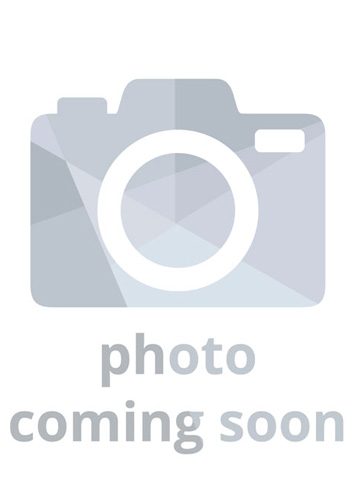 Women's Volleyball Coach
He was a part of the UCLA team for three years, served as an assistant to a legendary coach at Stanford, and led a revival at Loyola University in Chicago. Now Chris Muscat is bringing the lessons he's learned to MiraCosta College, where he has been named the Spartans' new women's volleyball coach.
"Coach Muscat has worked at some of the most successful programs in the nation and has been a head coach at a Division I university; we feel fortunate to have him leading our program and are excited for the future," said MiraCosta College Athletic Director Patrick Conahan.
Muscat comes to MiraCosta College from Loyola University, where he served as head coach for the past seven years. In 2015, he guided the Ramblers to a 20-12 record, marking the program's first 20-win season in more than a decade while producing three second-team All-Missouri Valley Conference players.
"It's exciting to come to a college not only with an excellent reputation for athletics, but an excellent reputation academically," Muscat said. "Most of all, when you come to MiraCosta, you see an overwhelming level of support for all of our students. I look forward to many years of success."
He takes over from women's volleyball coach Kristen Wright, who left for a head coaching job at the University of North Florida after resurrecting a MiraCosta College program that was on hiatus for more than 20 years. Hired in 2014 to take over an indoor MiraCosta College women's volleyball program that had been mothballed since 1992, Wright led the Spartans to five conference championships and a state title in beach volleyball.
"Coach Wright did a great job building an amazing program that has enjoyed a lot of success, and we plan to continue building upon that success," Muscat said.
Muscat, 39, grew up in the San Jose area and attended UCLA, where he was a member of the volleyball team between 1998 and 2000. After graduating in 2001, he returned to the San Francisco Bay Area and worked as a science instructor teaching biology, anatomy, and physiology for seven years at Santa Clara High School.
He also coached club volleyball teams on the side while earning a master's degree in education from San Jose State University. With the Bay to Bay Volleyball Club in San Jose, Muscat coached eight players who went on to play Division I men's volleyball. He transitioned to the women's game in 2005, producing eight more Division I student athletes while with the Main Beach Volleyball Club in Santa Cruz.
Before long, legendary coach John Dunning contacted him and offered him a position as a volunteer assistant at Stanford University, where Muscat aided with practice planning, skill development and scouting. Those Stanford teams posted a record of 64-7 during his tenure, securing two Pac-10 Conference titles and advancing to the National Championship game.
"I was fortunate to work with Chris in the early stages of his coaching experience, and I am grateful for all he added to the Stanford program and to my life as well," said five-time national champion head coach John Dunning. "He is now a very experienced coach, a wonderful father, and I am sure is ready for the next chapter of his coaching life. He has very solid values he lives by and has worked hard to develop his coaching skills. The Mira Costa College program is in good hands."
After refining his coaching chops at Stanford, Muscat was hired as an assistant coach and recruiting coordinator at the University of Missouri, helping the Tigers rattled off 40 wins in 2008 and 2009, culminating in the program's Sweet 16 appearance. While on staff with the Tigers, Muscat was responsible for training outside-hitters and implementing the team's defensive and blocking schemes. In addition to his on-court coaching, Muscat also served as the Tigers' recruiting coordinator, where he established himself with three nationally recognized classes.
He said he applied for the head coaching job at Loyola University Chicago to help boost his interviewing skills. He fell in love with the program, excelled at the interview, was offered the job, and was hired in 2011. Racked with injuries in 2017, the team suffered through a disappointing season and Loyola opted to go in another direction.
That left MiraCosta College with an opportunity it couldn't pass up.
"Coach Muscat is very knowledgeable and teaches the game of volleyball at a high level," Conahan said. "Most importantly, he understands the holistic process a student-athlete goes through as they work toward their goals."
Muscat, who lives in Carlsbad with his wife, Chrissy and their two children, Hannah and Ryan, said he's looking forward to hanging some banners at MiraCosta College.
"It can be challenging at the community college level because you essentially have to replace half the roster every year, and we've lost some very talented people who have gone on to four-year colleges," he said. "But I'm confident about the level of talent we still have and with the level of talent that is coming in, and you couple that with the right work ethic and the right mentality and we have a great shot at going after a state championship."