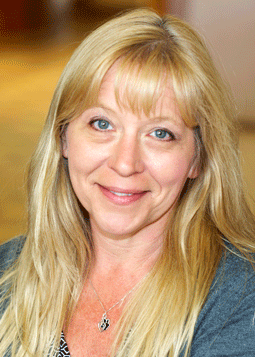 MiraCosta College Foundation, Secretary

On the journey of finding a better life for herself, Dee Jaykus found MiraCosta College.
Originally from Connecticut, Jaykus, 49, moved to California in 2003. During the height of the recession in 2009 even her two decades of experience as an executive personal assistant could not help her find a job.
"I felt very depressed, dejected and unworthy," said Jaykus. "I felt forced into an early retirement and couldn't at the time do anything about it."
In 2012, Jaykus found MiraCosta College and soon realized her discovery was everything she had hoped for.
"When I arrived on campus, I just felt very welcomed, encouraged and supported," said Jaykus.
Jaykus focused on school and thrived in her classes. She also became a campus aid for the MiraCosta College foundation office and three years later, a full-time permanent classified employee.