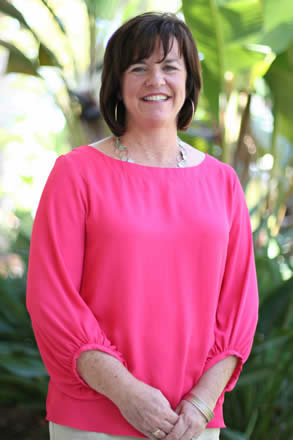 Administrative Assistant, Vice President of Instruction
Passion and dedication really do have its rewards… and award just makes it that more meaningful.
Joanne Gonzales completed her bachelor's degree in Chico State University in May 1994 with a bachelor's degree in Business Administration with an emphasis in Human Resource Management and a minor in Organizational Communication.
In 2004, Joanne began her time at MiraCosta College as a temporary employee in the Testing Center, where she served as a proctor. Years passed and she continued to work other temporary assignments such as a campus aide to the dean of Admissions and Student Support, the secretary for the Child Development Center and the secretary for Health Services.
In 2010, Joanne finally became a permanent employee when she accepted the position of Honors program secretary. All the knowledge and connections Joanne has made throughout the years allowed her to help the students in the program navigate their way through college. In 2013, Joanne received the Classified Member of the Year, an annual award given by students, which honored all her hard work and dedication to the Honors Program.
"I spent a lot of time with the honors students in the Honors Lounge so it was very heartwarming to know that they appreciated all the effort I put in to make their experience at MiraCosta meaningful, fun and worthwhile," said Joanne.
In the fall of 2013, Joanne was hired as the administrative assistant to the vice president of Instruction— a position she has had her sights on since she first began at MiraCosta College.
"As the assistant to the vice president, I have the responsibility for performing highly complex administrative support work and implementing processes to ensure the proper functioning and information flow of the division office," said Joanne.
Joanne is looking forward to serving MiraCosta College for a very long time and who knows, maybe she will receive another award one day.