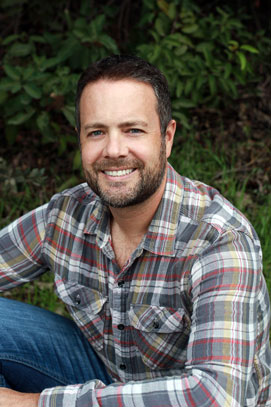 Dean of Math and Science
Mike Fino was a researcher and process engineer at a Torrey Pines-based bioengineering firm on the cutting edge of regenerative medicine that focused on using cells from the body to recreate everything from skin tissue to blood vessels and tendons.
Then he decided to teach at MiraCosta College, which at the time was developing a new, 3,500-square-foot biotechnology training facility furnished with state-of-the-art equipment.
He hasn't looked back since.
"The guiding principle of our program that makes what we do unique is our commitment to hands-on learning," Fino said. "We have a program that is lab-based. Our students are learning the skills that they can take with them right to the workplace."
Fino is a big reason why. He earned both his bachelor's and master's degrees in bioengineering from the University of California, San Diego, and went straight to work for Advanced Tissues Sciences as a bioprocess engineer. While at the Torrey Pines firm, he met a wide array of people doing groundbreaking work in the field of biotechnology.
"There was no one doing anything as broadly as we were at the time," Fino said.
Fino has been member of the faculty at MiraCosta College's Oceanside Campus since the fall of 2004.
"Our program stands out in a few ways," Fino said. "For one, we have the oldest community college biotech program in the county. The breadth of our offerings is the largest in the region, if not the state of California. We also offer training programs that span the life cycle of a product, from research and development to production."
Students can take the coursework they've completed at MiraCosta College and transfer it a four-year university. Or they can obtain one of three certificates the program offers and start working in a lucrative career. Other students are already working in the biotech industry, but are taking classes at MiraCosta College to advance their professional development.
"We have a good mix of students here who feed off each other," Fino said. "It's a great learning environment."