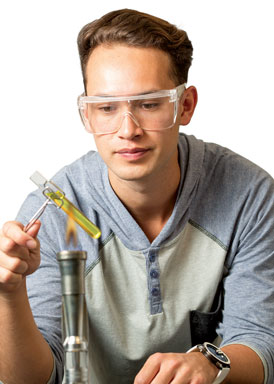 School wise, Nalu Polancic has done it all.
From kindergarten to 8th grade, Polancic was homeschooled by his mom and only began attending public school when he was 14.
"It was the most shocking experience ever," said Polancic. "I come from a Christian home and hearing students cussing was something really new to me."
Despite the shock, Polancic quickly acclimated to his new surroundings.
After graduating from Calvary Chapel Vista in 2011, one of Polancic's dream came true when he was recruited by Azusa Pacific University as a pitcher and shortstop for the college's baseball team.
That dream, however, only lasted for one year due to financial aid issues. After researching other college options, Polancic discovered MiraCosta College.
"I attended MiraCosta College for a semester before transferring to Master's College in Santa Clarita to play baseball," said Polancic.
After a year at Master's College, Polancic left and went back to MiraCosta in spring 2014—a decision he does not regret.
"I love it here,"said Polancic. "After having taken classes from professors at the university level, I can honestly say the professors at MiraCosta are right up there with them."
Currently a mechanical engineering major, Polancic someday hopes to make a miraculous change in the medical field. This goal stems from growing up with a parent diagnosed with multiple sclerosis (MS) more than 13 years ago.
"My mom has always inspired me to take interest in the medical field," said Polancic. "Her MS really made me aware and informed of health issues."
Polancic hopes to transfer to San Diego State University in spring 2016 and major in mechanical engineering.
"I'm really thankful I went back to MiraCosta College. This college helped me find myself and has really set me up to do great things in my life."