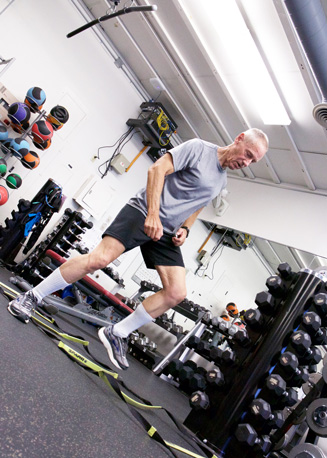 Noel Baggett was born nine months before the start of World War II. This year, at the age of 75, he is the oldest student to graduate at MiraCosta College's 81st Commencement ceremony.
"I suppose that's a nice distinction to have," joked Baggett about being the senior graduate in the Class of 2016. "What's interesting about this whole thing is my age didn't phase anybody on campus. I fit right in."
Baggett is no stranger to college campuses. He earned a bachelor's degree in anthropology from UC Berkeley when Lyndon Johnson was president, and he secured his master's degree in the subject three years later from the University of New Mexico. After teaching for a year at Eckerd College in St. Petersburg, Fla., Baggett had a change of heart and returned to school to study engineering and electronics. His career included jobs with Memorex and Atari and then Sandia National Laboratories in Livermore, Calif.
Baggett retired in 2001, moved to Oceanside four years ago, and soon began taking courses in kinesiology at the Oceanside Campus.
"I've been a fitness nut all of my life," Baggett said. "But I wanted to learn how to do things the right way."
Now a certified health coach and a certified personal trainer, Baggett interned at Healthy Adventures Foundation in San Diego as part of his MiraCosta College certificate program.
"It's a good program," Baggett said. "The courses were clearly at a high level and I learned a lot from people who clearly knew their subject matter."
Baggett graduated with a 4.0 grade point average.