Coming Fall 2022 to San elijo Campus!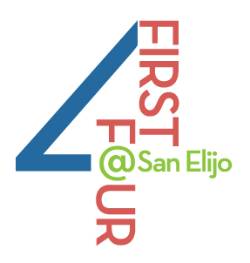 First Semester
Four College Classes
Seats Guaranteed
San Elijo Campus
The First Semester Matters
First Four is designed to give you a solid start to your college experience. You will be a fulltime student, and we've identified courses you can use for your general education and transfer requirements.
This is a focused program for a limited number of participants. If First Four sounds like a great way to begin college, let's get started. Questions? Call 760.634.7876 or email firstfour@miracosta.edu.
Schedules
FAQ
Can anybody apply to First Four?
First Four is designed for fulltime students in their first semester of college. Applications will open May 2022.
Can I apply to First Four if I took some college courses when I was in high school?
Yes. If this will be your first semester attending college fulltime, you can apply to First Four.
Why is the first semester of college so important?
It's important to your long term success. By completing your college-level English class right away, you position yourself for transfer-focused studies sooner rather than later.
What do I need to do to get into First Four?
First: apply to MiraCosta College. Second: complete the online orientation and advising. Third: apply online to First Four and choose the First Four schedule that best fits for you. You will receive an email confirming your schedule, then when your enrollment appointment date arrives, enroll in your First Four classes.
This sounds confusing… is there someone I can talk to in person?
Absolutely. Give us a call at the San Elijo Campus. (760) 634-7876. We will assist you through each step and answer any of your questions.
Who will be in my classes?
Other First Four participants, but also other MiraCosta College students of all ages, interests, and backgrounds.
Apply to First Four