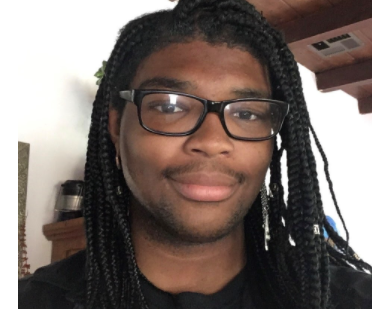 Christian Isaiah Dorsey-McQueen, Student, Sage Creek High School
"The Counseling 100 class was probably one of the best courses I've taken throughout my entire school career. As students, we often ask ourselves "When will I use this in real life?" In Counseling 100, the curriculum is actually teaching you what you want to know and what you *need* to know. We have explored topics such as procrastination and solutions to deal with it, as well as personal identity and ways we can use our personal identity for the future, whether it be college or the workforce."
Learn more about Julia Kelly-
About Dual Enrollment
Watch this short video for an overview of dual enrollment and visit our Frequently Asked Questions (FAQ's) page for more information.
dual Enrollment Course Highlights
Check out the videos below to learn more about some of our courses.
CSIT 180 Video
MATH 102 Videos
Student Services
As a student in dual enrollment courses, you can take advantage of all of our campus resources, including free tutoring, academic and career counseling, free food at Farmer's Markets, clubs, and more.
Online Learning Resources
MiraCosta instructors use Canvas to post materials and facilitate course discussions. If you need help with Canvas, see the Canvas resource page for tutorials and assistance.
For assistance with other issues, you can visit our Student Help Desk.
Career and College Major Exploration
If you are unsure which college classes and how to decide on a career and major, we have many career and major exploration resources.
Deadlines to Keep in Mind
Please talk to your high school counselor and check your course syllabus to be aware of the important course deadlines, such as application, registration, add/drop, and withdrawal.
Requesting Transcripts
Submit your transcript request online. The first two transcripts ever requested are free; thereafter, $5.00 per copy. A $2.00 handling fee will be added to the transcript requests submitted through our online method.
You can also view your unofficial transcript at any time.
High School Contacts
If you have questions regarding dual enrollment, you can talk to your counselor or the lead contact at your high school.
Carlsbad Unified School District Contacts
Oceanside Unified School District
Surfside Academy
Anna Rhine, College and Career Guidance Technician
anna.rhine@oside.us
760.901.8635
San Dieguito Union High School District
Canyon Crest Academy, La Costa Canyon, San Dieguito Academy, & Torrey Pines
Jayme Cambra, Counselor on Special Assignment
jayme.cambra@sduhsd.net
760.753.6491 x5536