Community Leaders Breakfast
MiraCosta College hosts more than 200 business leaders, influential citizens, elected officials,
and MiraCosta College faculty and staff at the annual Community Leaders Breakfast,
where attendees hear from the college's superintendent/president
about the District's accomplishments and vision for the future.
Community leaders, donors, elected officials, industry leaders, and employees
are invited to MiraCosta College's annual Community Leaders Breakfast: Report to the Region
on Friday, October 21, at the Cape Rey Resort in Carlsbad.
Networking 7-7:30 a.m.
Program 7:30-9 a.m.

Program Featuring:
Music by MiraCosta College Students
Dr. Sunita "Sunny" Cooke, Superintendent/President, MiraCosta College
Gabriel Simpson, Student, Biomanufacturing Bachelor's Degree Program
Julie & David Hatoff, Philanthropists of the Year
Dr. Janice Kurth, Vice President, Foundation Board of Directors
Shannon Stubblefield, Vice President of Institutional Advancement/Executive Director of the Foundation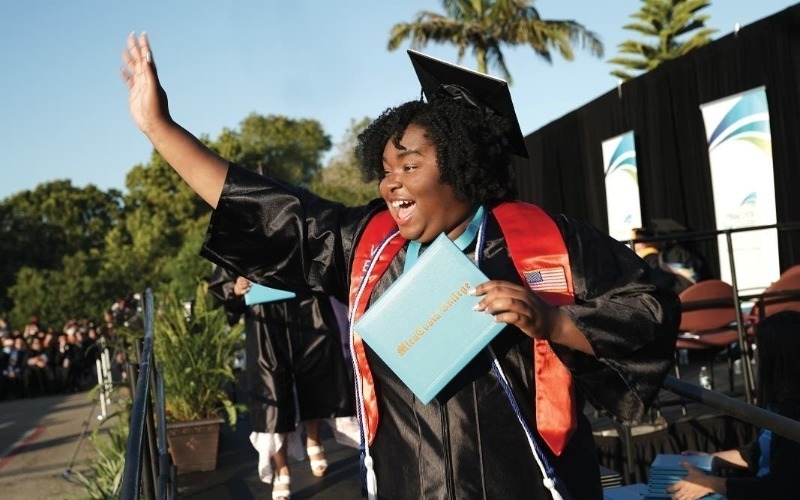 MiraCosta College Foundation
MiraCosta College connects people to purpose;
education to achievement; learning to life.
The MiraCosta College Foundation is the bridge across barriers. We believe that brave teachers, bright environments, exceptional access, and adaptive ecosystems are keys to excellence in higher education.
MiraCosta College in the News
At MiraCosta College, there is a lot of excitement underway. Student scholars, events, staff accolades, and updates. Check out some of the news stories from MiraCosta College