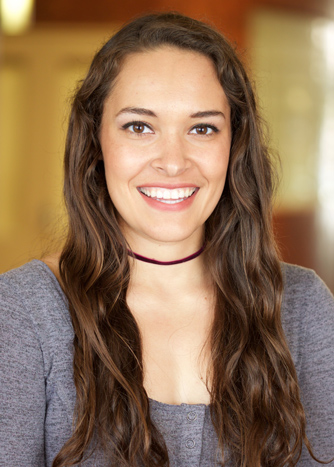 Ayli Tulberg concedes she didn't know much about MiraCosta College when she enrolled shortly after graduating from Torrey Pines High School. What she did know was that MiraCosta College was close to her family's Carmel Valley home. And she knew she didn't want to move far from her boyfriend who had recently been diagnosed with cancer.
"I had no idea what to expect from MiraCosta, but what I found was an absolutely amazing school with nonstop support from a close-knit community, along with incredible, dedicated professors who are there for you when you need them," Tulberg said.
Finding an environment that helped her thrive, Tulberg, has built a GPA of 4.0, is active with the college's Honors Program, and works as an on-campus tutor. Tulberg's achievements have earned her MiraCosta College's most prestigious academic award, the Medal of Honor.
A talented point guard who led the Torrey Pines girls' basketball team to an undefeated season during her junior year, Tulberg also was named to the Women's All-Conference Team for her skills on the hardwood this past season at MiraCosta College.
"Ayli represents what the MiraCosta College athletic program is all about," said Patrick Conahan, director of athletics and intramural sports. "She underscores our commitment to academics, and she is just a wonderful person to be around. She's a great student, she helps as a tutor, and she's a very good basketball player. She's just very easy to talk about."
The basketball program, Tulberg said, has been pivotal in her development.
"The basketball program here is a community," she said. "My teammates and my coaches have inspired me to seek goals I never thought I could reach before. It's all about the Spartan way, and the Spartan way is to support and look out for each other. I get texts from my teammates before a test to say, 'Good luck, Ayli' or 'We know you'll do well.' It's a sisterhood. And the coaches will call meetings just to see how you're doing. It's a family."
A biology major on track to graduate in the spring of 2018, Tulberg plans to earn a bachelor's degree en route to enrolling in medical school. Best of all, her boyfriend, also a student at MiraCosta College, has been cancer free for a year.
"MiraCosta was a great choice for me," Ayli said. "The support here has been amazing. The people here are amazing, and the college has put me on a firm foundation to go out and reach my dreams."