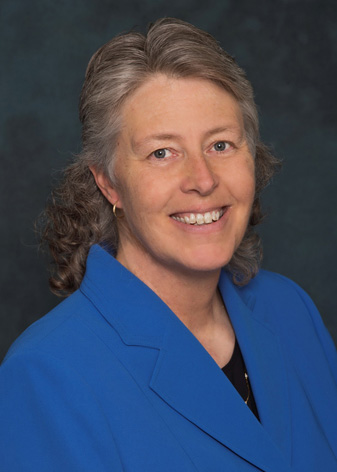 Dean of Research, Planning and Institutional Effectiveness
On January 2016, Dr. Chris Hill began her position as Dean of Research, Planning and Institutional Effectiveness at MiraCosta College. She also acts as the accreditation liaison officer and facilitator of public grants.
Prior to Dr. Hill's appointment, she served as the senior dean of College Planning and Institutional Effectiveness at Grossmont College. During her thirteen years at Grossmont, she also worked as interim vice president of both student services and academic affairs. Dr. Hill is also a long-time faculty member in California community colleges having taught full-time at Fullerton and Grossmont Colleges.
"She is an artful communicator and collaborator," said MiraCosta College Superintendent/President Sunny Cooke. "Her administrative experience, teaching experience and education will be extraordinarily helpful as we begin the work leading to our accreditation visit. She has proven expertise in leading this process both as a faculty member and as an accreditation liaison officer."
Dr. Hill earned her bachelor and master degrees in geology from San Diego State University, a Master of Education from Azusa Pacific, and a Doctorate in Geology from University of Southern California.
"I am excited to be part of the team at MiraCosta because of the great work that the college is doing in support of its students and their success," said Dr. Hill. "I look forward to contributing to that effort and appreciate the warm welcome from everyone whom I've met."