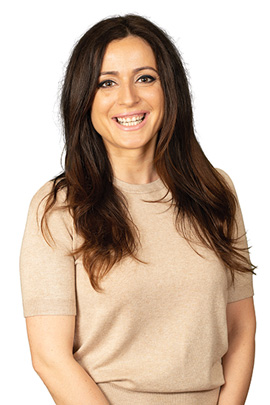 Rita Viland has lived in three countries and visited nearly 20 others during her 33 years, which is among the reasons she was drawn to and enrolled in MiraCosta College's new Global Studies program that was launched last fall.
She hasn't been disappointed.
"I am amazed at how the teachers at MiraCosta College are so prepared, so organized and so structured," Viland said. "I'm really, really impressed."
The Global Studies program is part of an ongoing MiraCosta College effort aimed at opening the doors to world cultures so they can thrive in an increasingly complex and interconnected economy. Coursework covers a wide range of classes from business and the sciences to history and the arts. Required courses include Cultural Anthropology, World Literature, History of the Modern Middle East, World Religions, and Introduction to International Relations. Languages are also available, from Beginning Japanese to Intermediate Italian.
The program was a perfect fit for Viland.
Born in the Transylvanian city of Oradea, Viland grew up speaking Hungarian, then Romanian, followed later by English, German and Italian. After earning a bachelor's degree in economics, she moved to Budapest, enrolled in a television academy, and rose through the ranks to become a television producer of reality and travel shows, traveling across the globe along the way. She came to the United States in 2017 with plans to improve her English speaking and writing skills at Mesa Community College in Mesa, Ariz., where she lived with an American host family. Her plans changed when she fell in love, became engaged and settled with her now-husband in San Diego.
That's when she found MiraCosta College and its English Language Institute, which offers international students the opportunity to increase their English proficiency. After wrapping up her English language studies, Viland came across the new Global Studies program when she strolled into the International Office at the Oceanside Campus to explore her options. She was among the program's first students when she enrolled in fall 2018, and she was placed on the President's list in her first semester with a grade point average surpassing 3.5.
"I'm really proud of it, especially because English is my third language and I never thought I would get this far studying among American students," Viland said.
Viland's hope is to her newfound English skills and the lesson's she's learned from the Global Studies and return to a career in television, but with a stronger focus on the entertainment economy and business perspective. Furthering her education and earning a second bachelor's degree would be fine, too, said Viland.
She would be fine either way. While the Global Studies program is geared for those interested in transferring to four-year degree programs related to international disciplines, it also provides students with the skills needed to flourish in the local economy.
With plans to graduate with a certificate this spring, Viland says she is grateful for what she found here.
"The people who work at MiraCosta have gone out of their way to try to help me navigate the challenges that you can find when you're here on a student visa," Viland said. "I feel like I'm being supported by everybody."