From national accolades and recognitions of students and the District to ingenuity, compassion, and innovation that has surfaced during the challenges brought by the pandemic, 2020 has been a year! Check out all the stories that topped the MiraCosta College's NewCenter in 2020.
#10 - MiraCosta College to Hold Commencement Ceremony Online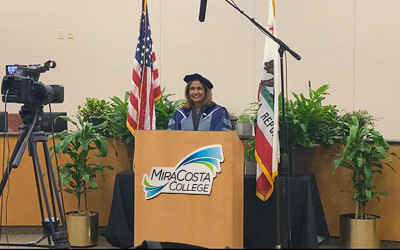 MiraCosta College is honored to celebrate with our first-ever virtual commencement ceremony to be held on Friday, May 22, 2020, at 5 p.m. With obvious differences from a traditional ceremony, the college is committed to recognizing the achievements of our students and we will strive to make the virtual event a memorable one that enables graduates to remotely share this monumental achievement with family, friends, and the academic community.
#9 - MiraCosta College Earn Highest Bond Ratings From Moody's & S&P a Second Time
MiraCosta Community College District maintains the highest credit ratings from both Moody's Investors Services (Moody's) and Standard & Poor's Global (S&P). Moody's and S&P assigned MiraCosta College AAA ratings for a second time—the same ratings earned in 2017.
#8 - First Program of its Kind in California: Online Program in Social Work is Coming to MiraCosta this Fall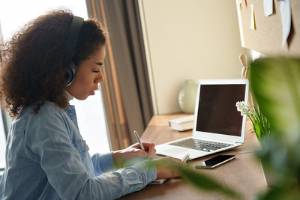 MiraCosta College this fall will become the only community college in California to offer an associate degree for transfer and a certificate of achievement in social work and human services that is completely online.
#7 - MiraCosta College Brings the Lab to Students During the Pandemic
When it comes to the sciences at MiraCosta College, nothing—not even the COVID-19 pandemic—is going to get in the way of student success. Just ask the recipients of more than 3,000 lab kits, containing everything from blood typing chemicals to animal organs for at-home lab work, after their classes were moved online because of pandemic-related campus closures.
#6 - Scholar Athlete: MiraCosta College's Jovanhy Martinez Earns Recognition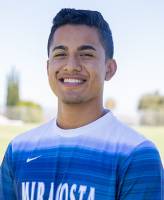 Jovanhy Martinez is committed to hard work, and it shows. A defender for the men's soccer team, who graduated in May with a 3.96 GPA in Mechanical Engineering, Martinez was recently named MiraCosta College's Scholar-Athlete of the Year. "It's a huge honor," Jovanhy says. "I wasn't expecting it."
#5 - MiraCosta College Named Achieving the Dream Leader College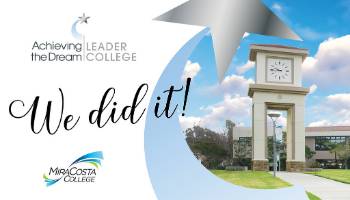 The Achieving the Dream Network designates MiraCosta College as a 2019 Leader College. Leader College status is a national designation awarded to Achieving the Dream institutions that have shown intentional and significant progress in improving the success of all community college students. MiraCosta College is the first college in the San Diego region to receive this designation.
#4 - Julianna Kirschner Alumni Profile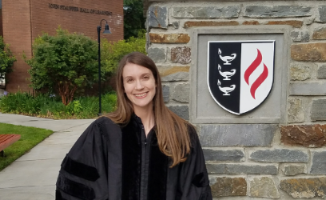 When Julianna Kirschner was in high school, she visited her guidance counselor to talk about college. But the visit did not go the way Kirshner expected. Kirschner went to MiraCosta College, where her father had also attended. "He'd always told me what a great experience he had at MiraCosta," she says, "so it was an easy decision to follow in his footsteps. Plus I got a scholarship, which made it financially possible for us."
#3 - MiraCosta College Receives Federal Aid Funds to Support Students During Pandemic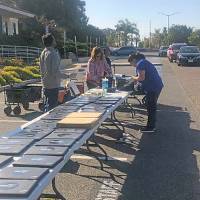 MiraCosta College students, whose financial challenges are worsening because of the COVID-19 pandemic's impact on the economy, will soon share more than $5.5 million provided through the federal Coronavirus Aid, Relief, and Economic Security (CARES) Act.
#2 - MiraCosta College is Bringing Magic to the Theater During a Pandemic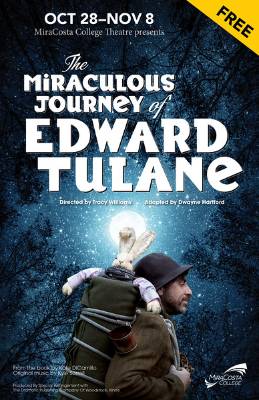 There will be no stage. Actors won't even be sharing the same set. The audience will be watching from their living rooms. But when the MiraCosta College Theatre Department presents The Miraculous Journey of Edward Tulane from October 28 through November 8, it will be a production like no other.
#1 -Three MiraCosta College Students Awarded Jack Ken Cooke Undergraduate Transfer Scholarships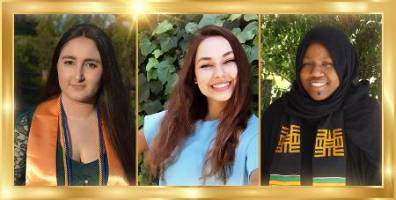 Three MiraCosta College students have been selected to receive the prestigious Jack Kent Cooke Undergraduate Transfer Scholarship that pays up to $40,000 for tuition, books, and housing annually for up to three years, while they secure their bachelor's degree at a four-year college or university.
Top MiraCosta Instagram Posts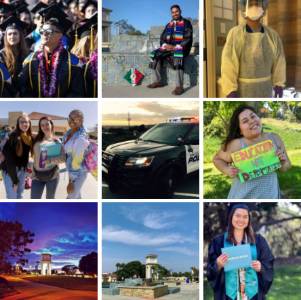 Top MiraCosta YouTube Videos