The Automotive Technology Program prepares students for entry-level automotive mechanic positions and also provides training for persons already employed in the industry. Courses also prepare students for various state licenses and national certifications, including tests administered by Automotive Service Excellence (ASE).
Career Options
Career options include auto mechanic/repair technician, service manager, parts specialist. Potential employers include automotive dealerships and independent repair facilities. Our graduates have a 75% pass rate on the California Smog Technician Licensing Examination!
Faculty Voice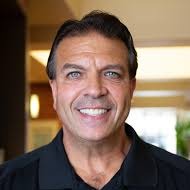 Paul Katson
Paul enrolled at MiraCosta College, where he said he enjoyed the friendly atmosphere and benefited from his instructors' expertise. One year after he began the program, he graduated with a certificate in automotive technology, became a licensed smog technician, started his own business, Inspect-A-Car, and now teaches full-time for MiraCosta. "MiraCosta's program is an excellent value. It's a great education on its own, but also offers so much more because it is a community college and is so much more affordable" explains Paul.
Read More About Paul-
Academic Programs in Automotive Technology
The academic maps will give you an idea of the classes you need to take. However, please meet with a counselor to personalize your education plan.
KEY: Certificate of Proficiency Certificate of Achievement Associate Degree Bachelor's Degree
| | | |
| --- | --- | --- |
| Automotive Alignment, Brakes and Suspension | MAP | CAREERS |
| Automotive Electronics | MAP | CAREERS |
| Automotive Electronics, Computers and Emissions and/or HVAC | MAP | CAREERS |
| Automotive/Motorcycle Maintenance and Light Repair | MAP | CAREERS |
| Automotive Quick Service Assistant | MAP | CAREERS |
| Automotive Repair: Drive-Train Specialist | MAP | CAREERS |
| Automotive Technology | MAP | CAREERS |
| Automotive Technology | MAP | CAREERS |
| Basic Engine Performance | MAP | CAREERS |
| Electric Vehicle, Hybrid Vehicle, and Engine Performance | MAP | CAREERS |
| California Smog Check Technician | MAP | CAREERS |
| Electric, Hybrid, and Alternative-Fuel Vehicle Technician | MAP | |
| Master Technician | MAP | CAREERS |
Additional Resources
Contact Information
Chair
Academic Division Assistant
Dean
Admin. Assistant to the Dean
Full-Time Faculty
Associate Faculty