The Media Arts and Technologies program provides a focused sequence of courses for students who wish to transfer to a four-year institution or gain employment in the fields of web and interactive design, graphic design, video production, or print media creation and delivery.
Career Options
Career options include web page design; web/multimedia development; web/multimedia programming; information architecture; graphics production; content development; interface design; video editing; and layout design. Specific positions include webmaster; production assistant; video production assistant, background artist, product modeling, product animator; and storyboard artist.
Student Voice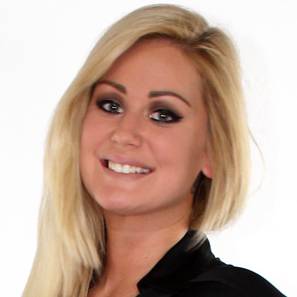 Britnee Sapp
"When I first went to MiraCosta, I didn't know what graphic design was at all," she said. "I was just taking general education classes here and there and working. But my aunt said, 'You've always been so creative, and I want to see you expand your skills. You should take advantage of the different design courses they have there.' I decided to try it out and the second I stepped into my first design class, Adobe Illustrator, I knew my future was set" explains Sapp.
Read More About Britnee-
Academic Programs in Media Arts and Technologies
The academic maps will give you an idea of the classes you need to take. However, please meet with a counselor to personalize your education plan.
KEY: Certificate of Proficiency Certificate of Achievement Associate Degree Bachelor's Degree
Additional Resources
Contact Information
Chair
Academic Division Assistant
Dean
Admin. Assistant to the Dean
Full-Time Faculty
Associate Faculty