MiraCosta college's Music Technology Program offers certificates and associate degrees and prepares students for exciting and rewarding careers in the music industry. MiraCosta College graduates have obtained jobs in the commercial Music Industry, including working on audio recording, computerized music systems, sound reinforcement and production, and more. MiraCosta College's Music Department offers music technology classes in:
Digital Audio Production and Pro Tools Certification
Recording Arts - Audio Technology for the Studio
Live Sound Reinforcement and Design
Music Business
MIDI (Musical Instrument Digital Interface)
Audio Equipment Maintenance
Career Options
Career options include music technology positions in the private and public sectors; audio visual technician, sound engineer, communications specialist, business agent, and executive producer.
Faculty Voice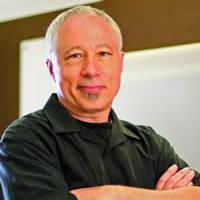 Christy Coobatis
Composer. Published songwriter. Singer. A longtime teacher of popular songwriting and audio engineering, MiraCosta College's music and recording arts instructor Christy Coobatis has written music for commercials, Emmy-Award-winning television and feature films. A world-class musician and composer, Christy has served as resident composer for several modern dance companies and scored numerous independent films, including American Addiction, Wager of Love and Ground Rules.
Read more about Christy-
Academic Programs in Music Technology
The academic maps will give you an idea of the classes you need to take. However, please meet with a counselor to personalize your education plan.
KEY: Certificate of Proficiency Certificate of Achievement Associate Degree Bachelor's Degree
Additional Resources
Contact Information
Chair
Academic Division Assistant
Dean
Admin. Assistant to the Dean
Full-Time Faculty
Associate Faculty