Humanities is an interdisciplinary major focusing on those areas of study that involve human thought and culture such as philosophy, literature, and the arts.
Career Options
Careers options include teaching; positions in museums, theatres or arts centers; literature or arts reviewer; writing; public relations; and other communications-related fields.
Student Voice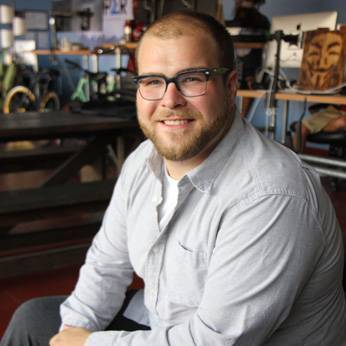 Vinny Green
It began innocently enough when Green was based at Camp Pendleton as a radio technician with a year left to go in the armed services. Green enrolled at MiraCosta College, where he earned an associate degree in humanities, then a second degree in sociology, with an eye toward transferring to either UC Berkeley or UC San Diego. "I wanted to pursue an education, and the California Community College system offers a wonderful opportunity and pathway to a four-year degree," Green said.
Read More About Vinny-
Academic Programs in Humanities
The academic maps will give you an idea of the classes you need to take. However, please meet with a counselor to personalize your education plan.
KEY: Certificate of Proficiency Certificate of Achievement Associate Degree Bachelor's Degree
Additional Resources
Tidepools
Enjoy The Tidepools publication, original art, poetry, fiction, and essays from MiraCosta College students, staff, and faculty, and awards cash prizes to students in each category.
Writing Center: Access FREE drop-in assistance for any writing assignment at any stage of the writing process.
Request Additional Information: Learn more about all that MiraCosta College has to offer.
Contact Information
Interim Dean
Admin. Assistant to the Dean
Full-Time Faculty
Associate Faculty