Administration of Justice is the study of the structure, functions, laws/procedures, and decision-making processes of those agencies that deal with the management of crime--the police, prosecutors, courts and correctional facilities. Students may take courses to prepare for a major in criminal justice, criminology or law enforcement or to fulfill general education requirements. Courses are also of interest to professionals working in law enforcement, corrections or other related fields.
Career Options
Career options include work in federal, state, and local law enforcement agencies, correctional agencies and institutions, and private security agencies.
Student Voice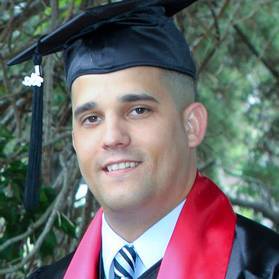 Thomas Sudnick
Meet Officer Thomas Sudnick, the newest member of the West Springfield, Mass., Police Department – thanks in no small part to MiraCosta College. "This is an excellent job and like a dream come true," said Sudnick. "And I really wouldn't be here if it weren't for MiraCosta."
Read More About Thomas-
Academic Programs in Administration of Justice
The academic maps will give you an idea of the classes you need to take. However, please meet with a counselor to personalize your education plan.
KEY: Certificate of Proficiency Certificate of Achievement Associate Degree Bachelor's Degree
Additional Resources
Contact Information
Chair
Academic Division Assistant
Dean
Admin. Assistant to the Dean
Full-Time Faculty
Associate Faculty