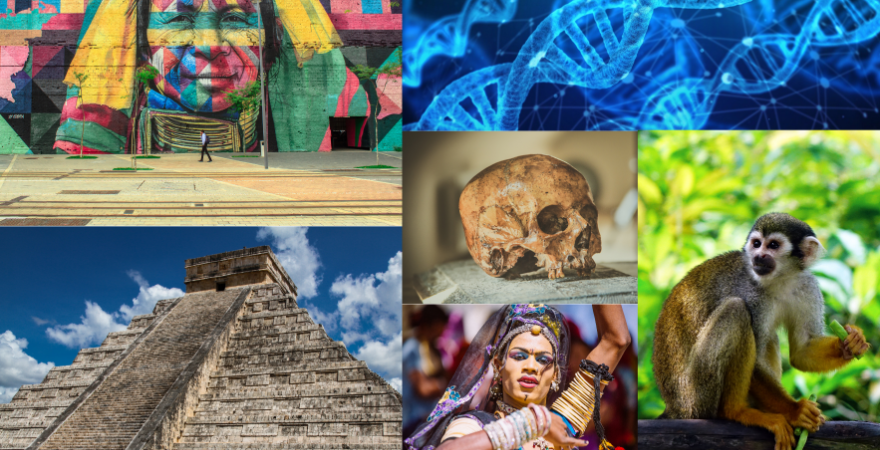 Anthropology is the study of human behavior from a biological, historical, cultural and social perspective. Students may take courses to prepare for a major in anthropology or to fulfill general education requirements.
Career Options
Career options include work in data analysis, social services, education, journalism, advertising, international relations, government service, field research, contract archaeology, museums, zoological parks, and nonprofit organizations.
Faculty Voice
Lynne Miller
"My goal is for students to learn, not only interesting facts, but also how to think, and ask questions, and to be excited about learning."
Read More About Lynne-
Academic Programs in Anthropology
The academic maps will give you an idea of the classes you need to take. However, please meet with a counselor to personalize your education plan.
KEY: Certificate of Proficiency Certificate of Achievement Associate Degree Bachelor's Degree
Additional Resources
Contact Information
Chair
Academic Division Assistant
Dean
Admin. Assistant to the Dean
Full-Time Faculty
Associate Faculty