Full-Time Faculty
Dr. Lynne E. Miller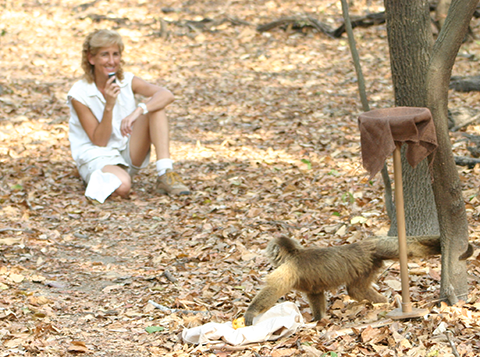 Lynne Miller has led the program in Anthropology for over 20 years and has been chair of the department of Social Sciences since 2014. Prof. Miller received her degrees from Pitzer College in Claremont, with a double major in anthropology and human biology, and UC Davis, in anthropology. Her field of research is primatology. She has spent many years tracking the foraging and anti-predator behaviors of capuchin monkeys in Venezuela. In recent years, she has placed greater focus on her interests in world archaeology, the traditional lifeways of Native North Americans, and the physiology and evolution of human behavioral patterns. Her research into these diverse fields all feeds directly into her diverse classes. Dr. Miller loves little more than being in the classroom with students and is a strong supporter of our Honors Program.
Dr. Alexis Tucker Sade (she/her/hers)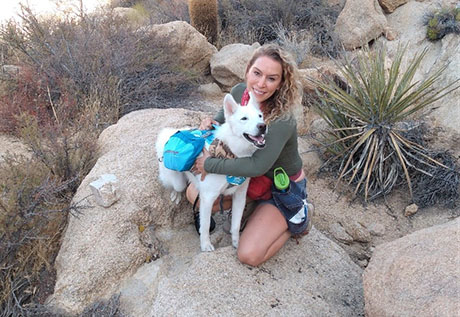 Dr. Alexis Tucker Sade specializes in sociocultural anthropology in the Pacific Islands focused on issues of politics, post-colonial development, and global systems. For her doctoral degree (MA, PhD, UC San Diego, 2017), she spent more than two years living and researching in Solomon Islands. She received her BA from University of Hawai'i, Manoa in biological anthropology and philosophy. During this time, she also completed archaeological field school in Rapa Nui (Easter Island) and a semester abroad at Moscow State University in Russia. After graduation, Alexis spent a year as a volunteer 7th grade teacher for Harvard's WorldTeach program in the Marshall Islands. Currently, Alexis is completing an MPH in global public health at CSUSM. Her research focuses on sexual and gynecological health disparities for women in developing Pacific Island countries. She is also the secretarial officer for the Association for Social Anthropology in Oceania (ASAO), a mentor for the Mana Program at MiraCosta College, and the founding co-advisor of the MiraCosta College Women's Club. Alexis has a passion for adventure traveling, science, and being in the great outdoors with her family and rescue husky Coconut "Coco" Cream Pie.
Associate Faculty
Dr. William Dawley (he/him)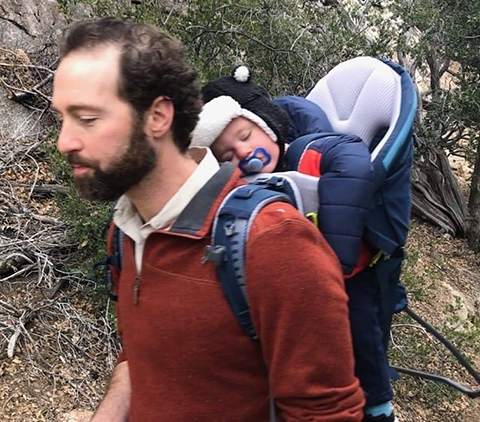 Dr. William Dawley earned his degrees in anthropology from the University of California, San Diego. His research focuses on how large-scale changes in the political economy interact with changes in religion, psychology, gender, and the family, with a regional specialization in Latin American history and cultures.
For his doctoral research, he lived in Costa Rica's rural but urbanizing Northern Zone for 22 months over the course of a decade, where he carried out fieldwork with three churches and three support groups in an effort to understand how economic dislocation and rapid social change produce an opening for religious and social movements to help families suffering from hardship and abuse by organizing men's support groups. These support groups form an important cultural site for men not only to rethink masculinity and their relationships with their families and communities, but also to practice new forms of male gender identity and new ways of relating to others. His current research project deals with how the use of support groups by religious and social movement provokes broader cultural transformations, producing egalitarian ways of interacting with others and new insights into suffering and mortality, theology, and purpose in life.
Dr. Dawley has also been a visiting researcher and scholar at the anthropology department of Cambridge University, at the Institute for Latin American Studies and the Religious Studies department at the University of Texas, and at the Gender and Pentecostalism and Egalitarianism projects at University of Bergen in Norway, as well as the recipient of numerous research grants and scholarships in the US and abroad. He enjoys parenthood, reading, travel, music of all kinds, food of most kinds, and regular doses of caffeine.
Gulay Dinckan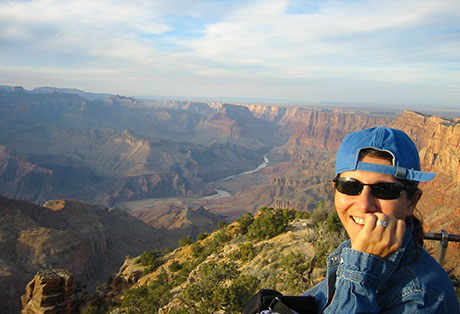 A specialist in Near Eastern and Mesopotamian archaeology, Gulay M. Dinckan is interested in the evolution of complex societies, and their political economies. Specifically, her focus is the human impact upon the environments of prehistoric and early historic societies. Most of her fieldwork has taken place in central and southeastern Turkey. She worked many years in Kurucay Hoyuk (Burdur-Turkey), Titris Hoyuk (Sanliurfa-Turkey) and Ziyaret Tepe (Diyarbakir-Turkey) excavations. Also, she worked as a policy researcher for the UCSD Silk Road project. While she was working on these archeological projects, she was interested in Kurdish Culture. Currently, she is investigating the Kurdish culture in that region and their cultural change throughout time. She received a BA from Istanbul University-Turkey and M.A from UCSD, department of anthropology. Additionally, she has certifications in three ancient languages: (Akkadian, Hittite and Latin), ancient history and pedagogy. She is currently teaching at several community colleges in the San Diego area. She likes traveling, reading, try new technology, and being outdoors whenever possible.
Dr. Meredith Dorner (she/her/hers)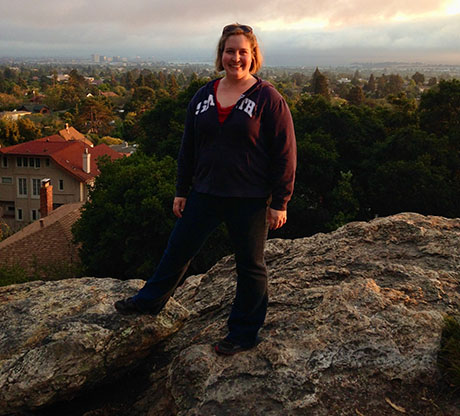 Dr. Meredith Dorner is a biologist and anthropologist who currently studies student acceptance of potentially challenging topics like evolution and global climate change. After graduating from Smith College (majoring in biology), she earned her Master of Science degree in Biology from SUNY Buffalo. Her research focused on molecular marine ecology, specifically how sea anemones tolerate bleaching events. She then completed a Master of Arts degree in Anthropology from UCSD studying captive chimpanzee grooming behaviors at a chimpanzee refuge. It was during this time that she recognized her love of teaching in community college and began teaching anthropology and biology classes throughout San Diego, Orange, and Los Angeles counties. She lived in Joshua Tree for three years teaching at a small community college and it was there that she realized she wanted to learn more about how students learn so she returned to graduate school for a third time. In 2016, Meredith competed her Ph.D. in education (emphasis in cultural and curricular studies and science education) at Chapman University. Her dissertation research focused on evolution acceptance and understanding among community college students. During her time at Chapman, she was fortunate enough to travel with a group of students to the Galapagos Islands and "walk" in Darwin's footsteps, a dream of hers. When she's not working, she can be found spending time with her family, singing, and reading.
Dr. Keith Chan (he/him/his)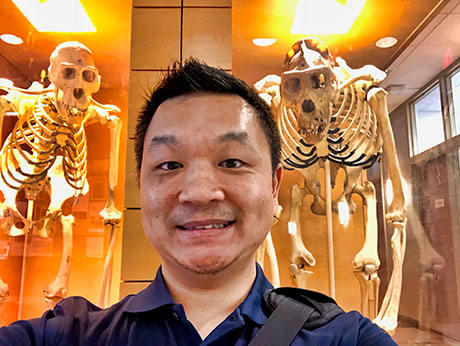 Dr. Keith Chan received his doctorate from the University of Missouri (2011) for studying Andean bioarchaeology. During his his research, he led groups of college students to Peru to directly learn from the skeletons of its prehistoric inhabitants. He currently teaches students the fundamentals of biological anthropology to prepare students for a life of interaction with humans and other life.
Expanding biological anthropology teaching materials to as many people as possible is a major goal of Dr. Chan. He authored a chapter on Modern Homo sapiens for Explorations: An Open Invitation to Biological Anthropology, an open education resource designed to reduce the textbook cost burden on students. He has also made several activities for their lab manual for a variety of topics. Recently, Dr. Chan created AnVRopomotron, a virtual museum of biological anthropology and archaeology that shows scale model primates and artifacts. It won the award for Educational Experience of the Year at the 2020 WebXR Awards.
Among his favorite personal activities are playing guitar, archery, and talking to cats.
Alexis Faust-Rolland (she/her/hers)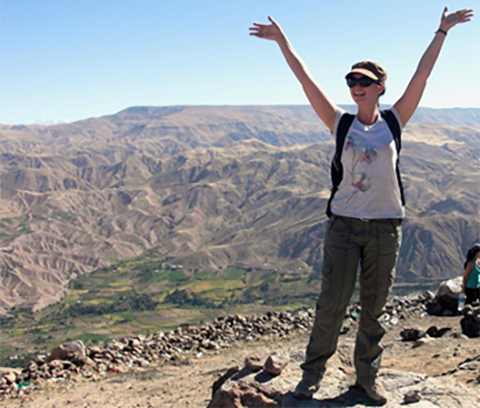 Alexis Faust-Rolland specializes in the archaeology of the ancient Andes and Mesopotamia. Her primary focuses are on the ancient textile arts, feminism, and commodification.
Alexis is MiraCosta College Alumni and began her academic journey here, studying anthropology under Dr. Lynne Miller. She was a member of one of the first graduating cohorts of Honors Program (HSP) students as well. While in HSP, Alexis presented two independent honors research projects at the Honors Transfer Council of California research conference and she was awarded the Exemplary Achievement award.
After graduating from MiraCosta, Alexis transferred to UCSD, where she began an internship in an Andean archaeology lab. While at UCSD, Alexis completed archaeological field school in Moquegua, Peru. She also served as an undergraduate teaching assistant in lower-division biological anthropology laboratory courses. Upon graduation, she received the Robert McCormick Adams award for excellence in anthropological archaeology, which is a faculty-nominated award for one student in archaeology each year.
Alexis completed her master's in social science with a concentration in anthropology at the University of Chicago. While a graduate student, Alexis worked in database management and artifact conservation at the Oriental Institute Museum, a prominent research museum dedicated to the study of the Ancient Near East.
Alexis loves teaching anthropology and aspires to go for her PhD in the future. In her spare time, she enjoys going on adventures with her husband, Ben (who she met in field school!) and their young son, Devyn. Her favorite hobby is knitting.
Other Associate Faculty
Misha Miller-Sisson
James Diokno