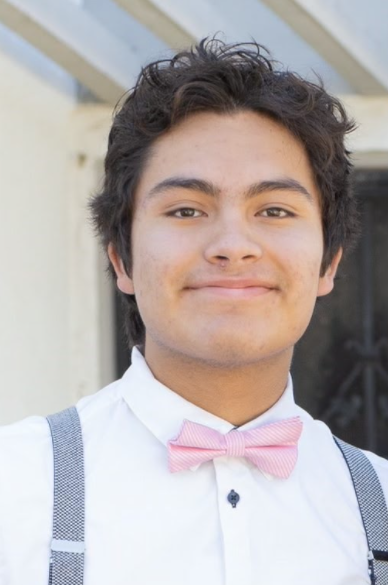 Samuel Rosales, Student, El Camino High School
"I am very grateful for taking Hospitality 100 this year. I learned a lot about hospitality and gained a few skills that will help me later in life. This year the class was over Zoom, but we still did a lot of fun activities like designing my own restaurant and working with others. Taking this class has greatly impacted me by helping get an interview with Hyatt and securing an internship. This internship led to me getting a full-time position to work at the restaurant inside the hotel. I get to apply knowledge that I gained from my class every day."
-
What kind of students should take dual enrollment courses?
You don't have to be an AP track student to participate in dual enrollment courses. If you are interested in exploring careers and college majors with your high school peers, then dual enrollment is right for you.
What's the difference between dual and concurrent enrollment?
Dual enrollment is a program that MCC has with certain high schools that allows their high school students to take college classes at their high school campuses during the day.
Concurrent Enrollment
allows any high school student to take college classes at the MCC campus or online after school or during the summer.
Do I have to pay for dual enrollment college courses?
No, college courses through the dual enrollment program are free to students. Books and materials should also be paid by your high school, saving you money on college.
Who teaches the dual enrollment courses?
Dual enrollment classes are taught by MiraCosta College faculty, who meet the qualifications to teach at a California Community College, which means they have a Master's degree in the area of the subject matter being taught (or equivalent qualifications). In some cases, you might have high school teachers teaching your classes because they have met the qualifications to teach college courses.
How do I get started with dual enrollment?
If I don't attend MiraCosta after high school, will these credits be accepted at a university or another college?
Some dual enrollment classes are transferable to other community colleges, CSU's, UC's and private or out-of-state schools. If you want to know which class is transferable to a particular university, look at our MCC college catalog or
meet with one of our counselors
. Classes may also be part of a Career Pathway and fulfill a requirement for a certification in a career field.
How do I list dual enrollment courses on my college applications?
How do I request an official transcript?
Can dual enrollment limit my access to Financial Aid?
Dual Enrollment courses count as college courses. They are included in your college GPA and factor into your total units attempted and completed. To be eligible for financial aid in college, you must maintain at least a 2.0 GPA and complete 66.7% of courses attempted with an "A", "B", "C", "D", or "P." Failing grades, drops, withdrawals, and incompletes will lower your completion percentage and may have future financial aid implications.
The important thing to keep in mind is that successful completion of college courses in high school can help you to graduate from college more quickly. If you have specific concerns about financial aid,
please contact a MiraCosta counselor
.
If I have an IEP (Individualized Education Plan) or 504 plan, can I take dual enrollment courses?
As a parent/guardian of a dual enrolled student, can I have access to my student's enrollment information, grades and other student information?
MiraCosta College enrollment, grades and student information must be accessed by the student.
FERPA
does not allow us to release information to anyone but the student.
Will I have to pay for textbooks or other course materials?
No, all textbooks and course materials are provided by your high school.