The COVID Vaccine is Available for Everyone Over the Age of 16
April 15, 2021
Effective April 15, 2021, vaccinations are being provided to everyone age 16+.
Scheduling Your Vaccination Appointment
Healthcare Provider: If you have a doctor or are enrolled with a local healthcare system, please work with them to schedule an appointment. Many providers are notifying their patients directly with next steps to receive the COVID-19 vaccine based on federal and state guidance.




County Locations: If you are unable to get the COVID-19 vaccine from a healthcare provider, the County of San Diego and its partners are offering vaccinations to individuals in eligible priority groups. Appointment information for County vaccination super stations and PODs is available online at

www.VaccinationSuperStationSD.com

.
While vaccines have arrived in the region, supplies remain extremely limited. Please be patient—as supply increases, providers will be able to perform more vaccinations. Please note that vaccination appointments are limited and subject to vaccine availability.
Before Your Vaccination Appointment
Take it easy the night before to ensure potential symptoms are not a result of other

unrelated activities.
Anticipate the COVID-19 vaccines may cause minor side effects in some people, like sore muscles, feeling tired, or mild fever.

Do not take acetaminophen or ibuprofen in anticipation of potentially having side effects from the vaccine. Taking these medications for the purpose of preventing post-vaccination symptoms is not currently recommended.

When you go to your appointment, remember to:

Watch your distance - stay at least 6 feet away from others.

Wear a mask that covers your nose and mouth.
Proof of Vaccination Eligibility
At the time of your appointment, you must present photo ID/documentation that establishes you meet the eligibility requirements to receive a COVID-19 vaccination. Employees will need one of the following forms of documentation to obtain the vaccine:
A signed employment verification letter from MiraCosta College

and

a government issued photo ID;

A recent MiraCosta College paystub from Workday

and

a government issued photo ID; or

A MiraCosta College employee ID card.
All employees have access to a signed employment verification letter in Workday. Instructions for how to download the letter are attached to this email, and can also be accessed from the Workday Training Portal.
Alternatively, you may also access your pay stub online through Workday. After logging into Workday, select the "Pay" application. Under "View" select "Payslips" and you will be able to view or print your most recent pay stub.
Finally, if you do not already have a MiraCosta College faculty/staff ID card, and would like to obtain one, please clickhere. Please note that only permanent staff, full-time, and associate faculty are eligible to request a faculty/staff ID card. ID cards will be mailed to the address on file with the district.
During Your Vaccination Appointment
A COVID-19 vaccination card will be given to you when you receive your first dose of the vaccine. It will list:

The type of vaccine you received.

The date you received it.

Where you received it.

Keep this vaccination card in a safe place and bring it with you to your second dose appointment.

If you have a smartphone with you, it is recommended you take a picture of your vaccination card in case you misplace the physical card between appointments.

You will also receive a fact sheet that tells you more about the COVID-19 vaccine you received.

You will be monitored for allergic reactions on-site for 15-30 minutes.

You will be advised to register for v-safe for:

Personalized health check-ins,

Reminders to get your second dose,

Quickly tells the CDC if you have any side effects, and after getting the COVID-19 vaccine.
Thank you for your ongoing understanding as we strive to provide accurate and timely information in a time of constant fluctuation. For all other questions or comments, please email HR_Department@miracosta.edu.
A Message From Human Resources: FAQ for COVID-19 Vaccine
January 29, 2021
Where can I find general information about the vaccine?
Please visit the San Diego County COVID-19 website for information including the phased approach to administering the vaccine, vaccination sites and county appointments.
To make it easier for San Diegans to make an appointment to get vaccinated against the novel coronavirus, the County launched a new interactive map showing all the vaccination sites.
People in Phase 1A and 65 years and older can now make appointments through the new English and Spanish site, which, when fully developed, will be very similar to the one used to find testing sites. Note the newest vaccination "super station" serving North County San Diego at CSU San Marcos opening January 31.
The new map allows users to pick a location and connects them to the appointment system for that site. You can access the map by visiting www.vaccinationsuperstationsd.com.
When will the vaccine be available to employees at MiraCosta College?
There's a report that education will be eligible mid-February, but until the state implements the "counties to move in unison" approach, eligibility will be determined by each county, and the latest from San Diego County is they aren't estimating when that will be. Please check the San Diego County website for the phased approach for more information.
How is my healthcare provider notified that I am eligible to receive the vaccine?
Healthcare providers are notified by the County. MiraCosta College will not receive any documentation that our healthcare providers will be informed.
There are three sources of information to learn of your eligibility: 1) myturn.ca.gov; 2) San Diego County website; 3) your healthcare provider.
What documentation will I need to provide to my healthcare provider to receive the vaccine?
At the time of your appointment, you must present photo ID/documentation that establishes you meet the eligibility requirements listed above to receive a COVID-19 vaccination.
Healthcare Workers and Others in Phase1A:
Employee photo ID badge; or
Professional license AND a photo ID; or
Signed letter from your employer on facility letterhead AND a photo ID; or
Payment stub or timesheet from your healthcare employer or in-home supportive services AND a photo ID.
Persons Aged 65 Years Old and Above:
Driver's license; or

Government-issued photo ID with your date of birth, such as a passport
Can I get text alerts from the County to give me COVID-19 updates or is there a number I can call for general questions, information about resources about COVID-19 or if you're uninsured?
You can text COSD COVID19 to 468-311 to get text alert updates. For general questions about COVID-19, info about resources, or if you're uninsured, call 2-1-1.
A Message From Our President
For immediate questions, please email pio@miracosta.edu
September 18, 2020
Dear Spartans:
The pandemic continues to generate a great amount of uncertainty in our state and nation as businesses and organizations are still restricted from operating at full capacity. MiraCosta College will extend primarily online teaching and learning through the spring 2021 semester in very much the same manner as we are conducting operations this fall.
Courses will continue to primarily be offered through an online modality. There may be some courses that require in-person instruction, such as those with hands-on labs or clinical placements, and we will continue to work alongside faculty and staff in these areas to offer in-person instruction, utilizing social distancing and safety protocols. Robust student support services will also be offered online and I encourage you to learn more about all the free support available to you. Check out the MiraCosta College Student Support Guide. Especially during these times, we all need help and support so please do not hesitate to reach out and ask for help - we are here for you.
In addition, most MiraCosta College employees will continue to work primarily online and remotely this spring. Events, meetings, and social gatherings will continue to be held in virtual formats, rather than on campus, to curb the spread of the virus. We ask for your patience and support as we continue to keep the safety of our students, employees, and community a top priority while improving our services.
MiraCosta College understands students come to us with busy and complex lives, so clarifying the schedule for spring will allow for plans to be made for themselves and their families during this time of uncertainty. Students deserve and will have MiraCosta College's support, responsiveness, and clear communication.
Thank you for your continued dedication and resilience to your studies. Stay well!
My best to all of you,
Sunny
Dr. Sunita V. Cooke
Superintendent/President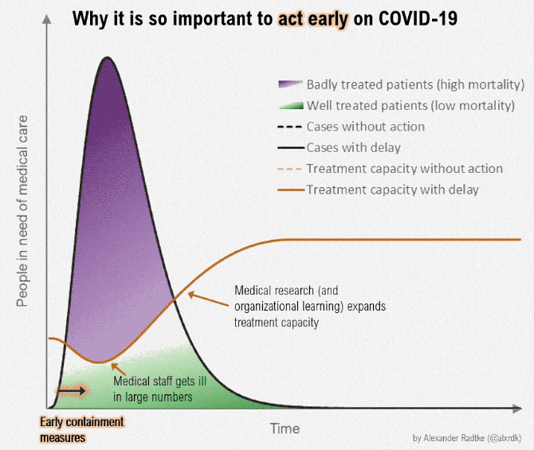 Frequently Asked Questions (FAQ)
How do I protect myself from getting sick (flu and/or coronavirus)?
If you are sick, please stay home from school or work. To help prevent the spread of respiratory viruses, please follow these important tips as follows:
Get a free flu shot at a County of San Diego Public Health Center Immunization Clinic.
Socially distance yourself from people outside of your household.
Wear a mask when you go outside.
Wash your hands often with soap and water for at least 20 seconds. If soap and water are not available, use an alcohol-based hand sanitizer.
Avoid touching your eyes, nose, and mouth with unwashed hands.
Avoid close contact with people who are sick.
Stay home when you are sick and encourage others to do the same.
Cover your cough or sneeze with a tissue and then throw the tissue in the trash.
Clean and disinfect frequently touched objects and surfaces.
Seek immediate medical care if symptoms become more severe, e.g., high fever or difficulty breathing.
What do I need to know about the novel coronavirus 2019 (COVID-19)?
An outbreak of respiratory illness caused by a novel coronavirus (COVID-19) has been identified starting in Wuhan, China. Some patients have had mild illness, while others have been more severe, and some have died.

Although coronaviruses are a group of viruses that aren't new, this is a new type of coronavirus and we are still learning about it. However, the health risk to the general public in California remains low.

Typically, human coronaviruses cause mild-to-moderate respiratory illness. Symptoms are very similar to the flu, including:
Fever
Cough
Shortness of breath
In some cases, COVID-19 can cause more severe respiratory illness.

MiraCosta College, the County of San Diego's Public Health Services, the California Department of Public Health, and the Centers for Disease Control and Prevention (CDC) are all carefully assessing the situation as it evolves.

For the latest information on repatriation and federal management, please see this statement from the CDC. There is also helpful information on the California Department of Public Health website.
What if I have symptoms?
If a person develops symptoms of COVID-19, including fever, cough or shortness of breath, and has reason to believe they may have been exposed, they should call their health care provider or the County of San Diego Public Health Services before seeking care. Contacting them in advance will make sure that people can get the care they need without putting others at risk. Please be sure to tell your health care provider about your travel history. You can also take the following precautionary measures: avoid contact with sick individuals, wash hands often with soap and warm water for at least 20 seconds, and get a flu shot.

If you are having a medical emergency, please call 911. If you are feeling ill while on campus, please go to Health Services at the Oceanside Campus (Room 3326) or the San Elijo Campus (Room 922). If students are off-campus or at the Community Learning Center, and would like to speak with a nurse, please call Health Services at 760.795.6675.

Additional questions? Contact Health Services at mccshs@miracosta.edu.
What is the treatment for COVID-19?
Most people with illnesses due to common coronavirus infections recover on their own; there are no specific treatments for coronavirus infections. For patients who are more severely ill, hospitals can provide supportive care. We are continuing to learn more about this novel coronavirus and treatment may change over time.
How can I obtain more information?
Previous Communications