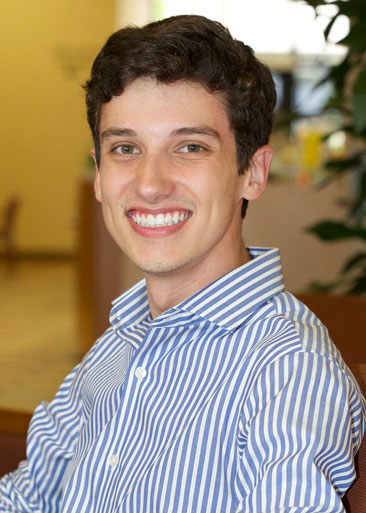 It's rare for a student to earn both a high school diploma and an associate degree at the same time, but Vista resident Ian Rigby did just that.
Rigby was homeschooled from preschool and had never stepped onto a school campus until the first day of fall classes in 2011.
"I was homeschooled all throughout my life and felt I had no academic skills," said Rigby.
Though he has taken classes at home, Rigby did not have the credit to earn a high school diploma, so he enrolled at MiraCosta College's AHS (Adult High School) program. Rigby completed the program by concurrently enrolling in credit classes, which covered both general education classes for his majors (psychology and linguistics), as well as the AHS program classes.
"I really love MiraCosta College. Everything from the professors, the programs and staff," said Rigby. "The college really lived up to what I thought college life would be and has really prepared me to transfer to a university."
Rigby transferred to UCLA in fall 2015 and hopes to be a professor and researcher in the field of neurolinguistics.