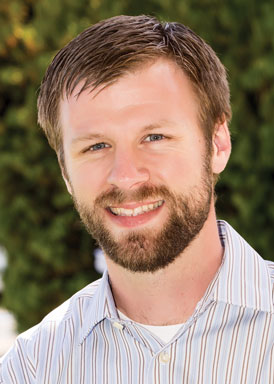 Marine Corps veteran, Jason Blevins, found civilian life a challenge to get back into after being in service for five years.
Blevins chose to attend MiraCosta College knowing about the college's supportive environment in which he can build a new foundation for himself and his family.
"After being out of school for years, I needed an environment that offered help and support to students whenever they needed it," said Blevins. "MiraCosta College offered just that."
In summer 2015, Blevins, a computer science major, started his internship as a software developer at Hewlett-Packard (HP). His long-term goals include becoming an independent software developer and business owner.
Blevins transferred to a university in California in the fall of 2015.