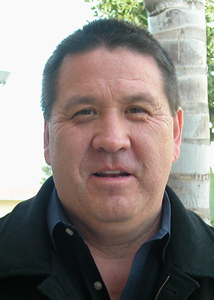 Director of Facilities for the MiraCosta Community College District
In a 30-plus year career that began as an environmental health and safety engineer, Tom Macias has seen sustainability efforts come and go. "It's here to stay this time," he said. "For one, building codes have changed to require greater energy efficiency. And there has been a cultural shift to where people realize this is the right thing to do."
Macias is Director of Facilities for the MiraCosta Community College District and chairs its Sustainability Advisory Committee, thus playing a critical role in helping the college reach its goal of becoming carbon-neutral by 2030. Recent efforts include providing energy-efficient LED lights in all of the district's parking lots and installing so-called "cool roofs" that reflect heat from the sun and lessen the demand for air conditioning on two Oceanside Campus buildings.
Macias manages a staff of 40 along with more than 200 vendors/contractors. He is responsible for annual operating budget of roughly $ 8 million and an annual capital budget ranging from $10 million to $50 million, depending on projects in progress.
Other responsibilities include safety inspections of buildings and grounds to ensure compliance with all building, fire and safety codes; the district's preventive maintenance program; the transportation and vehicle/equipment repair effort, and development of the district's energy conservation program.
Macias' previous years of management experience includes working as the vice president of facilities operations at Callaway Golf, as well as facilities and environmental operations positions at Northern Telecom Electronics, Morrison Knudsen and National Steel and Shipbuilding.
A native of Denver, Colo., Macias graduated From Colorado State University in December of 1982 with a bachelor of science degree from the College of Veterinary Medicine and Biomedical Science in Environmental and Occupational Health. He also is registered in California as an Environmental Assessor.
"MiraCosta College is a great place to work," Macias said. "The people are fantastic and I've totally enjoy being here."