The Accounting program (ACCT) offers theoretical and practical courses for students planning to transfer as accounting majors, career and technical courses leading to certificates of competence and achievement, as well as courses to improve workplace skills. Accounting and Business Administration comprise the MiraCosta College Business Department.
Career Options
Career options include accounting positions in the private and public sectors. Positions include but are not limited to: billing clerk, bookkeeper, accounts payable clerk, accounts receivable clerk, accounting assistant, tax analyst, registered tax preparer, tax professional/enrolled agent, payroll clerk, payroll specialist, payroll manager, general ledger supervisor, accounting technician, financial analyst, accounting supervisor, auditor, forensic accountant, accountant/CPA (requires a bachelor's and/or master's degree).
Student Voice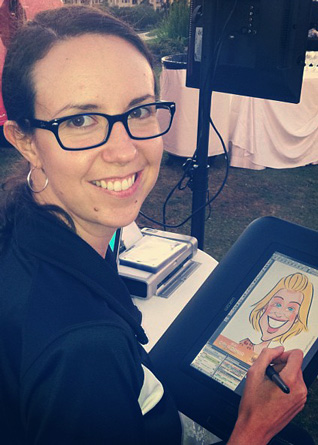 Julia Kelly
Julia Kelly was working as a part-time graphic artist when she decided she needed a change in her life and enrolled at MiraCosta College. Now she's a successful digital caricature artist who owns and operates a flourishing, six-figure business she helped build using the skills she learned at MiraCosta.
Learn more about Julia Kelly-
Academic Programs in Accounting
The academic maps will give you an idea of the classes you need to take. However, please meet with a counselor to personalize your education plan.
KEY: Certificate of Proficiency Certificate of Achievement Associate Degree Bachelor's Degree
Additional Resources
Contact Information
Chair
Academic Division Assistant
Dean
Admin. Assistant to the Dean
Full-Time Faculty
Associate Faculty
Join Our Email List