The Business Administration program (BUS) offers theoretical and practical courses for students planning to transfer as business majors, career and technical courses leading to certificates of proficiency and achievement, as well as courses to improve workplace skills. Business Administration, along with Accounting and Hospitality, comprise the MiraCosta College Business Department.
Career Options
Career opportunities in business include accounting, marketing, finance, small business development, and management positions in retail, service, manufacturing, government, and nonprofit organizations.
Student Voice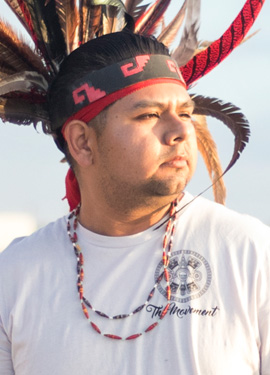 Adrian Mandujano
Adrian Mandujano had long wanted to open his own business. Which is why he turned to MiraCosta College's entrepreneurship program when he went looking for the marketing and management skills to help him succeed.
Read more about Adrian Mandujano-
Academic Programs in Business Administration
The academic maps will give you an idea of the classes you need to take. However, please meet with a counselor to personalize your education plan.
KEY: Certificate of Proficiency Certificate of Achievement Associate Degree Bachelor's Degree
| | |
| --- | --- |
| Business Administration | |
| Business Administration for Transfer | MAP |
| Business Fundamentals | |
| Business Quick Startup | |
| Entrepreneurship | MAP |
| Entrepreneurship | MAP |
| Entrepreneurship Fundamentals | |
| Management | MAP |
| Management | MAP |
| Marketing | MAP |
| Marketing | MAP |
| Project Management | |
| Retail Assistant | |
| Retail Management | MAP |
| Retail Management | MAP |
| Social Media for Business | MAP |
Additional Resources
Contact Information
Chair
Academic Division Assistant
Dean
Admin. Assistant to the Dean
Full-Time Faculty
Associate Faculty
Join Our Email List