The Computer Studies & Information Technology (CSIT) Department serves students with computer-related courses in basic skills, transfer, and career education.
Composed of curriculum focused in the areas of computing fundamentals, computer applications, information technology, and networking, CSIT provides students with theoretical and hands-on experience in using the power of computing to critically evaluate and solve business, network, and security problems. In addition, the department offers several general education courses covering social and ethical issues related to technology. (Also see Computer Science)
Career Options
Career options available through certificate attainment, transfer, or bachelor's degree achievement include business office worker, business productivity software professional, Internet and e-commerce specialist, information technology analyst, management information systems analyst, computer desktop support and tech support technician, systems administrator, and cybersecurity professional. Certain courses provide preparatory training for various professional industry certifications, including Business Information Worker (BIW) Pathway I, II, and Specialist Levels, Microsoft Office Specialist (Expert Levels for Word, Excel, Access, PowerPoint), IC3, Microsoft Desktop Support Technician, Windows, CompTIA A+, Network+, Security+, Cyber Security Analyst+ (CySA+), PenTest+/EC Council Certified Ethical Hacker (CEH), and Linux Professional/Red Hat Certified System Administrator (RHCSA).
Student Voice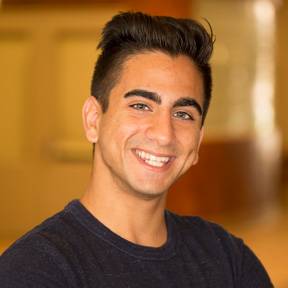 Nick Soultanian
MiraCosta College student Nick Soultanian was hooked the moment his father took him to a tech exposition when Soultanian was a middle schooler. Today, the education he's receiving at MiraCosta College is preparing the 19-year-old Carlsbad resident for a future career in the booming computer science industry. "I feel like I'm learning a lot. The environment here is excellent, I feel like I'm able to talk to people, and I have yet to find a bad instructor."
Read More About Nick
Academic Programs in Computer Studies and Information Technology
The academic maps will give you an idea of the classes you need to take. However, please meet with a counselor to personalize your education plan.
KEY: Certificate of Proficiency Certificate of Achievement Associate Degree Bachelor's Degree
| | |
| --- | --- |
| Business Information Worker (BIW) | MAP |
| Business Information Worker (BIW) | MAP |
| Business Productivity Software Applications | MAP |
| Business Productivity Software Applications | MAP |
| Business Productivity Software Applications Essentials | MAP |
| Certiport IC3 Digital Literacy | MAP |
| Certiport Microsoft Office | MAP |
| CompTIA IT Core Essentials | MAP |
| Cybersecurity | MAP |
| Cybersecurity | MAP |
| Emerging Technologies | MAP |
| Information Technology | MAP |
| Information Technology | MAP |
| Internet and E-Commerce | MAP |
| Internet and E-Commerce | MAP |
| Management Information Systems (MIS) | MAP |
| Management Information Systems (MIS) | MAP |
| Systems Administration | MAP |
| Systems Administration | MAP |
| Tech Support | MAP |
| Tech Support | MAP |
Additional Resources
Course, Certificate, and Degree Guide
Learn about CSIT course, degree and certificate options.
Club IT
Join your fellow students in a fun, engaging place outside of class for networking opportunities, internship placements, assisting non-profits with their IT needs, National Cyber League, drone flying, geeking with Raspberry Pis, and more.

Faculty: Meet the faculty in our department.
Brochure: Review more about all the department has to offer.
Newsletter: Read and sign up for the department newsletter.
Advisory Board
View the group of academic & industry professionals who are appointed for the purpose of advising the department.
Request Additional Information

: Learn more about all that MiraCosta College has to offer.

Gainful Employment Program Disclosure:
Discover the success of our students in certificate programs that lead to employment.
Tech Talk. Our annual department networking event that matches students to industry partners.
CSIT Department Social Media Networks:
Contact Information
Chair
Academic Division Assistant
Dean
Admin. Assistant to the Dean
Full-Time Faculty
Associate Faculty