The Hospitality Management program offers courses for students planning to transfer as hospitality majors to four-year institutions as well as career and technical courses that can lead to certificates of proficiency and achievement.
Career Options
Career options include front office, reservations, sales, marketing, customer service and management positions in hotels, restaurants, theme parks, attractions, clubs, and casinos.
Student Voice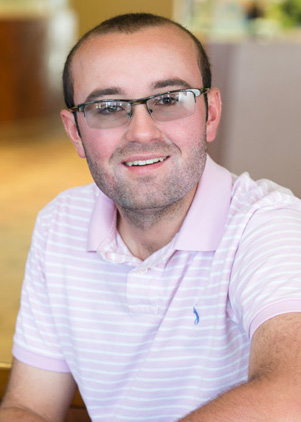 Jake Scornavacco
MiraCosta College student Jake Scornavacco is the epitome of perseverance. Two years after his parents opened the popular Sweet Things Frozen Yogurt shop in 4S Ranch, Scornavacco's father passed away from pancreatic cancer.
Read more about Jake Scornavacco-
Academic Programs in Hospitality
The academic maps will give you an idea of the classes you need to take. However, please meet with a counselor to personalize your education plan.
KEY: Certificate of Proficiency Certificate of Achievement Associate Degree Bachelor's Degree
| | | |
| --- | --- | --- |
| Food, Beverage, and Restaurant | MAP | |
| Guest Services and Concierge | MAP | |
| Hospitality Management | MAP | CAREERS |
| Hospitality Management | MAP | CAREERS |
| Hospitality Management for Transfer | MAP | |
| Meeting, Convention and Event Management (FT) | MAP | |
| Meeting, Convention and Event Management (PT) | MAP | |
| Restaurant Management | MAP | CAREERS |
| Restaurant Management | MAP | CAREERS |
Additional Resources
Contact Information
Chair
Academic Division Assistant
Dean
Admin. Assistant to the Dean