The health care field offers many opportunities to apply life skills and experience to help people. As a health care professional, you will enjoy great challenges and great fulfillment.
At MiraCosta College, we offer several programs to help you get started or advance in the health care profession.
MiraCosta College does not discriminate on the basis of race, color, national origin, sex, disability or age.
Student Voice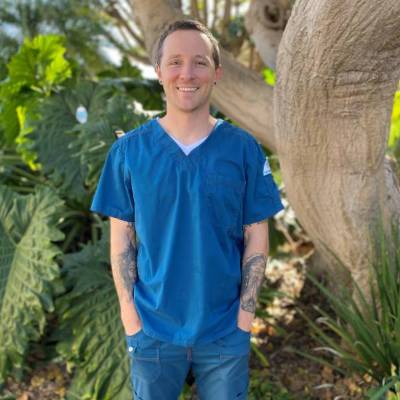 Ryan Anderson
"The nursing program here at MiraCosta College is the best! The faculty, staff, and other students are so helpful, knowledgeable, and supportive of our goal of becoming nurses. Every day I have the opportunity to learn something new and then actually apply that knowledge to my patients in the hospital and, if the timing works out, I get to see some of those patients walk out the doors in better health. It has been the most rewarding challenge of my life so far."
Learn more about the RN program-
Academic Programs in Nursing
The academic maps will give you an idea of the classes you need to take. However, please meet with a counselor to personalize your education plan.
KEY: Certificate of Proficiency Certificate of Achievement Associate Degree Bachelor's Degree
| | | |
| --- | --- | --- |
| Certified Nursing Assistant | MAP | CAREERS |
| Home Health Aide | MAP | |
| Licensed Vocational Nursing | MAP | CAREERS |
| Licensed Vocational Nursing | MAP | CAREERS |
| Registered Nursing (ADN - Track 1 with CSU GE) | MAP | |
| Registered Nursing (ADN - Track 1 with MCC GE) | MAP | CAREERS |
| Registered Nursing (LVN-to-RN) | MAP | |
Additional Resources
Contact Information
Chair
Academic Division Assistant
Dean
Admin. Assistant to the Dean
Full-Time Faculty
Instructional Associates
Associate Faculty