Out of the 37 students who participated in the Bridge to Success in Math Program, 27 placed two classes higher. 20 of the 37 students placed into college-level math courses. Meet some of those students and read about their participation in the program.
Michelle Rice
My college career started here at Mira Costa some 10 yrs. ago. I decided I might want to actually look into getting my Associates Degree in Business Management. Fast forward 8 yrs. later! I have completed all my requirements for my degree and was almost done with all my general education, I saved the best for last MATH!! Big mistake. I figured I needed to start at the beginning because I hadn't taken math for 20 yrs., so I began with Math 20, it was alright at first, but when it got into pre-algebra I froze, I discovered I had math anxiety big time! I passed with a C, which was my first C in college, I was definitely disappointed. I enrolled in Math 30, I studied and studied and spent day a after day in the Math Lab utilizing their tutoring services, I got 100 % on all homework but still failed every test, I had the worst fear and anxiety built up around testing. Needless to say I failed the class due to not passing a single test. I enrolled again the following semester and did everything I could think of to succeed, I had tutors, and I studied hours every day; I still got 100 % on my homework, and could barely even finish the tests. While I was studying for finals I had a meeting with my counselor to go over my academic plan, she informed me about a new pilot program they were starting called" Bridge To Success" A program developed by Professor Leila Safaralian and the Coordinator of Testing Services Lisa Menuck. She explained that If I failed my Math 30 class that I would still have an opportunity to enroll in this program, attend the 8 days of revising and cramming and hopefully by the end be able to 'test' into Math 64. This program is concentrated, intense, and edited to just the information that you need to pass the placement test, it's not easy but it's the perfect solution to the needs that I feel so many of us have, I know that Math 64 holds a lot of people back, people can't even get their degrees without passing this class, there are so many similar situations to mine out there and this is a perfect solution for all of you. I am so fortunate to have taken this class and to have become acquainted with Professor Leila Safaralian. I was told they have a 97% success rate for students to reach their goal of testing into a higher math class after completing the program, I figured I couldn't get any better odds than that and I dug right in! I passed the placement test for Math 64, and was blessed to have Lelia as my teacher for Math 64 and thru her and Lisa Menuck's understanding of math anxiety and students timing issues with taking a test, I not only passed Math 64, but did so with an 'A' and just graduated with two diplomas on May 27th here at Mira Costa!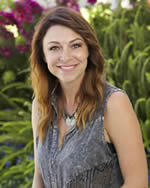 Misty Brown
My name is Misty, I'm a 33 yr old hair stylist that recently decided to go back to school after 15 years. I took the placement test at MiraCosta and scored extremely low, the counselor recommended I take the Bridge To Success Math preparation class and retake the placement test, with hopes of placing into a higher level class. I followed her advice and I am very grateful for it! I skipped 2 classes by scoring a lot higher then I did on the previous test. A 92% to be exact!?! The Bridge To Success Math Class saved me 2 semesters and a lot of money!!! I HIGHLY recommend it to anyone looking to save time and money!
Addie Sealey
Howdy, my name is Addie and I had been struggling with math 64 for quite some time. The first time I took math 64 was in the spring of 2012, and it was about this time that I found out that I had a learning disability. Long story short, I failed miserably. Because of my learning disability I was able to have twice a week private tutor sessions in conjunction with taking advantage of the tutors in the Math Learning Center. I spent many a long day and evening in the MLC. The experience with that semester of Math 64 left a very bad taste in my mouth so much so that I didn't even want to try again, until I found out that I was eligible to graduate. I took it once more this past spring and failed again. It was at this time that one of the counselors told me about the Bridge to Success in Math program. I got more information, and enrolled in the class. It was very tough and intense, but it WORKED. I took the placement test and passed it. Many thanks go out to all instructors, and tutors that made this program possible. Thank you.....Addie Sealey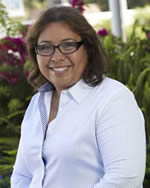 Karla Putts
My name is Karla Putts and I attended the summer 2014 session of Bridge to Success in Math at MiraCosta College. I first became a student at MiraCosta College back in 2002; when I took the math placement test I scored 50% accuracy which placed me in the Math 100-Math 101 decision zone. Then in 2014, 12 years later, I attended a Math Anxiety Workshop with Leila Safaralian and this is where I first heard about the Bridge to Success program. I decided to attend both session of the summer program. First the Math 30, which took a couple of weeks to complete. At the end of the session I took the placement test again, this time my scores had dramatically improved! I had 85% accuracy which place me in Math 64. Then I continued to take the second session, Math 64, due to personal reasons I was not able to complete the session, I had to stop 2 days shy of the end of the session. However, I decided to take the placement test for Intermediate Algebra. I was pleased to learn that I had 82% accuracy which placed me in Math 103-130. In conclusion, I would strongly recommend the Bridge to Success in Math program to other college students. This program not only helped me meet the math competency requirements needed to obtain my A.A. it also saved me time and money. I no longer have to take two full semesters of math classes, pay for such, and buy expensive books. The best part of all is that the program is free! I only paid for my parking permit for the summer session. I want to thank Leila and her tutors for making this program possible. I hope other students take advantage of this great program. Kindly, Karla Putts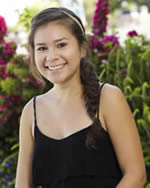 Jagayra Balderas
My name is Jagayra Balderas and I was blessed to be able to participate in the bridge to success in math program this summer. I am a student that has always struggled with math, from long division in elementary school to this point in time. I have taken math 30 at MiraCosta twice. The first time was summer 2013 things were just not making sense and I failed, I enrolled once again for math 30 for that fall but got wait listed and didn't get in luckily. In the spring I took math 30 with Leila Safaralian, one of the best math professors out there to my knowledge but although she is an amazing professor, I failed again. At this point I had taken math 30 twice leaving me with one more chance to pass and go on to math 64. I was very upset with myself because math was just not making sense to me no matter how hard I tired. A couple weeks before the end of the spring semester, Leila would announce and make us, her student, aware of this bridge to success math program. Later on I signed up for this program. I enrolled for the first session hoping for a positive outcome but was not successful and Leila suggested not to take the placement test and enroll in the second session and so I did. After the 16 days of this math summer program I finally passed and enrolled in math 64. I am so thankful for this program the two hours of lecture and then another two hours of review really did help because in a regular math class you are expected to review on your own but with this summer program you were guaranteed to walk out the door understanding the whole lecture of that day. Having lecture and review right after is what really helped me understand everything. The other thing that helped was during lecture Ashleigh, the tutor, would walk around and make sure you were understanding and if you were confused she would stop and help you with whatever was being lectured on. This summer math program was very beneficial to me. I am in full support for this summer math program to continue and help future students accomplish their math goals. Words cannot explain how thank full I am for this math program, when I had lost most hope in myself to be able to pass math 30, a bridge to success was like my hero, to not give up! Yours truly, Jagayra Balderas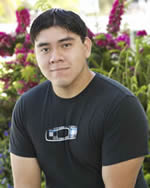 Luis Hernandez
The bridge to success math program is an outstanding program to help students improve or refresh their math skills to score higher on the schools placement test. Leila Safaralian and her tutors provide an excellent atmosphere for students to learn and to ask any questions that will help students reach their goal. I placed into math 30 with a score of 60% during my first placement test but after taking this program I was able to test out of both math 30 and 64 with a 96% on both tests in under a month. I had not been in a classroom in five years due to serving in the United States Marine Corps and in that time forgot a good amount of my math skills but the bridge program was able to bring it all back and give me the knowledge I needed to succeed. I highly recommend this program to students that want to test into college level math classes and especially to any veterans that have recently left the military. Luis Gutierrez