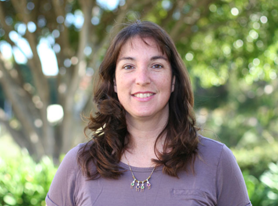 Beth Powell, Faculty, MiraCosta College
"There are so many benefits for students to take dual enrollment courses, such as a smooth transition from high school to college, first-hand experience to see what is expected of a college student, and a chance to complete a college degree faster than they would otherwise. I have encouraged my own children to take college courses throughout their high school career. By participating in the dual enrollment program with MiraCosta, my daughter will be completing her Associates Degree one semester after she earns her high school diploma."
-
What is Dual Enrollment?
Dual enrollment is an arrangement that allows high school students to take college classes at their high schools before, during, or after the school day. Students get credit for both a high school course and the college course—that's why it's called dual enrollment.
As a high school student, you can take college courses with your high school peers, explore different areas of study, start building your college transcript, and save money (tuition is FREE for dual enrollment students). Unlike AP courses, no exams outside of class are needed to receive college credit, just earn a passing grade in the course.
Dual enrollment is for everyone, not just AP-track students! You can learn more by watching this short video.
Currently, MiraCosta offers dual enrollment at Oceanside Unified School District, Carlsbad Unified School District, and San Dieguito Union High School District. View the current Dual Enrollment Class Schedule.
Dual Enrollment Goals
Increase high school students' awareness of diverse types of majors and careers.
Increase the proportion of students who complete high school with 15+ college credits.
Increase the proportion of students who enter a post-secondary institution at transfer-level math and English.
Increase the number of students who pursue and complete a post-secondary education.