MiraCosta College Embraces Accreditation
MiraCosta College embraces accreditation as an ongoing process designed to promote educational quality and institutional effectiveness.
MiraCosta College is accredited by the Accrediting Commission for Community and Junior Colleges (ACCJC), Western Association of Schools and Colleges (WASC), 331 J Street Suite 200 Sacramento, CA 95814, (415) 506-0234, an institutional accrediting body recognized by the Council for Higher Education Accreditation and the U.S. Department of Education. Additional information about accreditation, including the filing of complaints against member institutions, can be found at: www.accjc.org. The college is also approved by the California Department of Education for the training of veterans under the provisions of the G.I. Bill of Regulations.
ACCJC Statement of Accreditation Status for MiraCosta College
The following MiraCosta College programs have additional accreditation through their respective agencies:
Registered Nursing (ADN) Program
Approved by the California State Board of Registered Nursing, P.O. Box 944210, Sacramento, CA 94244-2100. To inquire about filing a complaint, call 916.322.3350.
Licensed Vocational Nursing Program
Approved by the Board of Vocational Nursing and Psychiatric Technicians, 2535 Capitol Oaks Drive, Suite 205, Sacramento, CA 95833. Phone: 916.263.7800; email: bvnpt@dca.ca.gov. File a complaint by contacting the Education Division at 916.263.7843.
Certified Nursing AssistantProgram
Approved through California Department of Public Health's Aide and Technician Certification Section (ATCS), CAN/HHA/CHT Certification Unit, P.O. Box 997416, MS-3301, Sacramento, CA 95899-7377. Email: cna@cdph.ca.gov. To file a complaint, call 916.492.8232.
Automotive Technology Program
Approved by the Automotive Service Excellence (ASE) Education Foundation, 1503 Edwards Ferry Rd., NE, Leesburg, VA 20176. Phone: 703. 669.6650; Email: info@ASEeducationFoundation.org.
The Adult High School is accredited by the Accrediting Commission for Schools, Western Association of Schools and Colleges, 533 Airport Blvd., Suite 200, Burlingame, CA 94010. Southern California satellite office: 43517 Ridge Park Drive, Suite 100, Temecula, CA 92590-3615. Phone: 951.693.2550; email: mailsocal@acswasc.org.
ACCJC Annual Reports
Accreditation Documents
2020
2020 MiraCosta Midterm Accreditation Report
2019
MiraCosta College 2019 Adult High School Self-Study Report

WASC Letter of Accreditation May 3, 2019
2017

MiraCosta College Special Report: Baccalaureate Degree

ACCJC Commission Letter April 17, 2017
ACCJC Letter Reaffirming Accreditation February 3, 2017
2016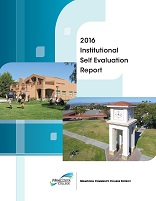 MiraCosta College Self-Evaluation Report
MiraCosta Adult High School: Third Year Progress Report
2016 Subchange Follow-Up Report
2015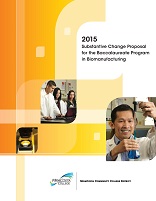 Substantive Change Proposal for Bachelor Degree
2014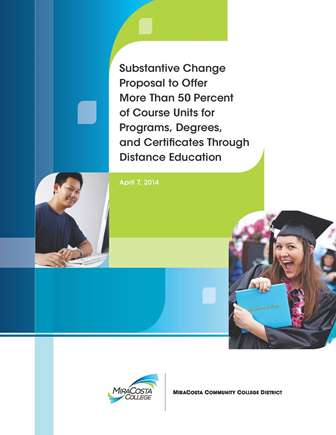 Substantive Change Proposal for Distance Education
2013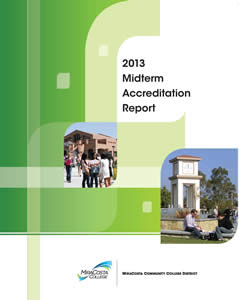 2013 MiraCosta College Midterm Accreditation Report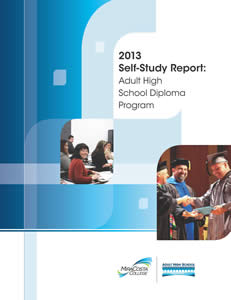 2013 Self-Study Report: Adult High School Diploma Program
2012

MiraCosta College Institutional Follow-up Report #2
2011
2010

MiraCosta College Self Study Report
2009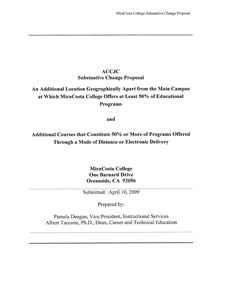 Substantive Change Report for Additional Location and Distance Education
MiraCosta College Annual Report