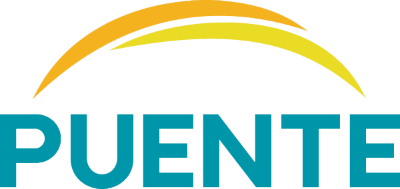 Our mission is to prepare you!
Through counseling, writing, and mentoring, Puente students are prepared to transfer to
four-year colleges and universities and return to the community as leaders.
Interested in Puente?
We will begin recruitment on February 1st for the Puente cohort that begins in fall semester. If you are interested in being considered, please use the form on the left side under "Puente Intake Form." The Puente Project co-coordinator will contact you to setup a time and day to conduct an in-person or group orientation. All interested students must attend an orientation session. You must be eligible to take both English 100 and Counseling 100 during the fall semester. If you have further questions regarding the Puente Project, send an email to mccpuente@miracosta.edu.
Puente Celebrates 30 Years at MiraCosta College
San Diego ABC Channel 10 Story
English Instruction
Puente students take two consecutive writing classes, English 100 and English 201. These classes provide a supportive and stimulating environment for Puente students to build confidence in their writing skills through an exploration of the Mexican American/Latino experience.
Puente English Professor: Dr. Violeta Sanchez
Counseling
Puente students work closely with their Puente counselors until they graduate. Students explore career options, develop an academic educational plan, and identify lifetime goals. Students visit both the University of California and California State University campuses and attend an annual Puente student transfer conference. Puente students take two consecutive counseling classes, Counseling 100 and 105.
Puente Counselor:Ariana Solis
Mentors
Each Puente student is matched with a mentor from the business or professional community. Mentors share with students their personal, academic, and career experiences, and provide a window into real-life work environments. The network of trained Puente mentors provides many resources for the Puente students, their families, colleges, and their community.
Study Hall
Puente Study Hall is a weekly opportunity for Puente students and staff/faculty to build and sustain a community of academic support. Students receive personalized mentorship and tailored academic resources to support academic achievement. Puente Study Hall is held weekly on Wednesdays from 2:00pm to 3:00pm in the fall and 12:00pm to 1:00pm in the spring.
Make a Tax-Deductible Charitable Donation
Puente is able to facilitate university campus visits, provide student scholarships, and support an extensive mentor program through donations from community members. You can make a tax-deductible charitable donation to the Puente program by going to the MiraCosta Foundation website and select the Puente Club on the dropdown box under "I want to support".
Professional Development
Puente is one of the Academic Success & Equity (ASE) programs. ASE programs offer professional development workshops and promote a career and life planning course open to all ASE students. These curricular and co-curricular offerings promote and help students make effective decisions regarding their career and life choices, increasing their employability.
For more information on these services and programs contact:
Ariana Solis
she/her/hers
Puente Project Counselor/Coordinator
Oceanside Campus
mccpuente@miracosta.edu
The Puente Project is a service of the Department of Student Equity. For general inquiries about all Student Equity programs and services, please contact us at studentequity@miracosta.edu or call our main office at 760.757.2121 x6900.