Our Mission
The Child Development Center at MiraCosta College serves as a campus-based child development program providing both academic instruction to students enrolled in child development/early childhood education courses and childcare services to student, staff, and community families. Providing demonstration classrooms to the college community, our program offers a model of best practice in early childhood education while providing students learning opportunities through observation and on-floor interactions with young children and their families. Parents should be aware of the teacher training and community service components of the program when enrolling their child.
Our Philosophy
At the Child Development Center at MiraCosta College, we are committed to the belief that every child has a right to be treated with respect and a right to live each day with joy and self-fulfillment. Our center operates on the belief that children are trustworthy and with encouragement will mature to their fullest potential. As teachers, we support each child's growth socially, physically, creatively, and cognitively. We believe that children learn through self-discovery, hands-on exploration indoors and outdoors, and interaction with others; that these experiences will help them develop confidence in their own abilities; and that play is the primary medium for early learning. The environment is carefully planned to meet children's developmental needs and to provide opportunities for successful learning.
Outdoor Classroom

The Child Development Center at MiraCosta College has been chosen as the first San Diego County demonstration classroom site for the Outdoor Classroom Project.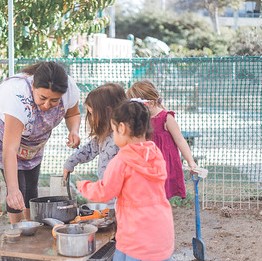 Indoor Classrooms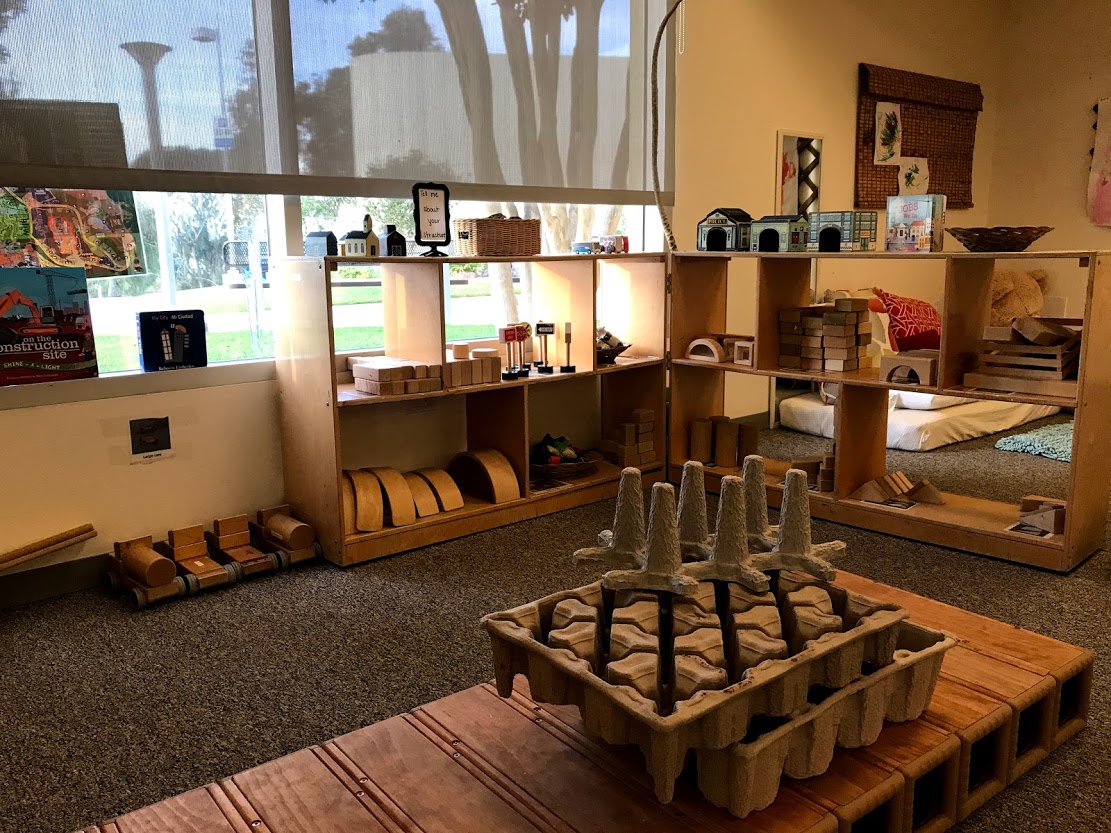 HQELE Classroom: Take a self-guided panoramic virtual tour of the entire preschool classroom. Explore the classroom through the 360° panorama, then delve into visual media and related resources of the five defined Key Elements that make up this High Quality Early Learning Environment (HQELE).
Inclusion of all Children
The Child Development Center has a strong commitment to including children with diverse developmental abilities into our program. This commitment is based on several beliefs and grounded in legislation accounting for the educational rights of children with special needs and their families. Children vary widely in developmental pace and style during the early years. It is not unusual to have quite a range of developmental levels in the same early childhood classroom. Children have much to learn from one another, and accounting for differences is an important part of their early experiences.
Early childhood teachers, therefore, should be uniquely prepared to plan for such diversity and to work effectively with children at various places in their development. Positive, personal experiences shared by children of differing backgrounds and skills can be of great long-term value to children with and without special needs. When these experiences occur in natural and familiar surroundings, messages of belonging and individual worth are conveyed to all the children.
Supervising Teachers will be informed as far in advance as possible when a child of particular special needs is to be enrolled in their class. The Director will coordinate any support services to be provided by school districts or community agencies. As in all aspects of Center operations, close parent/professional partnerships are necessary to insure the success of all involved in this valuable endeavor.
Non-Sexist/Anti-bias Education
The Child Development Center is committed to providing all children the freedom to be whomever or whatever they choose. We portray both men and women as nurturing, capable and feeling human beings and refrain from gender-casting jobs and roles. We also encourage active and quiet play for both boys and girls.
Supervising Teachers are aware of the ways in which language, personal interactions, program features and classroom arrangements convey information to children about their options. Non-sexist/anti-bias education is an active, ongoing endeavor.
Staffing
Each classroom is supervised by one Early Childhood Education (ECE) Instructional Specialist (Lead Teachers) and staffed by two ECE Apprentices (Assistant Teachers). ECE Instructional Specialists must minimally meet the Master Teacher requirements developed by the Child Development Division of the California State Department of Education. The ECE Instructional Specialists plan and direct daily curriculum of culturally sensitive, developmentally appropriate activities for young children (18 months to 4 years and 11 months); provide supervision of children at all times, ensuring their safety and well-being in compliance with all applicable regulations; provide student teacher and apprentice coaching and serve as a model teacher for child development students. .
ECE Apprentices are MiraCosta College, but must have completed a minimum of 6 units in child development. While receiving on the job experience, the ECE Apprentices participant in a comprehensive training program. The education, training, and experience of center staff are prime factors contributing to overall program quality.
In addition to the classroom staff, the administrative staff includes a Center Director, an ECE Program Specialist, and an Administrative Support Assistant III who coordinate the day-to-day operation of the Center.
The Child Development Center is a learning environment for both children and adults. Child Development students (having completed their initial internship) serve as our ECE Apprentices. There are student teachers (interns) enrolled in CHLD270: Preschool Teacher Internship whose work at the center is often the culmination of their course requirements. These students are under the supervision of College instructional faculty and the classroom supervising teachers. Other Child Development students may be involved in Service Learning as well as in observing and studying children enrolled at the center through assignments offered in various Child Development courses. Center staff also include a Center Director, a ECE Program Specialist, and an ECE Office Specialist who coordinates the day-to-day operation of the Center.
ECE Instructional Specialists and Contact Information