2022-2023 ASG APPLICATIONS ARE LIVE!
Appointed positions are open until filled with interviews beginning after June 1st.
Engage in your Spartan Experience: Check out ASG & club meetings, events on campus, & more by going to MiraCosta.edu/Engage or click the Spartan Experience button below!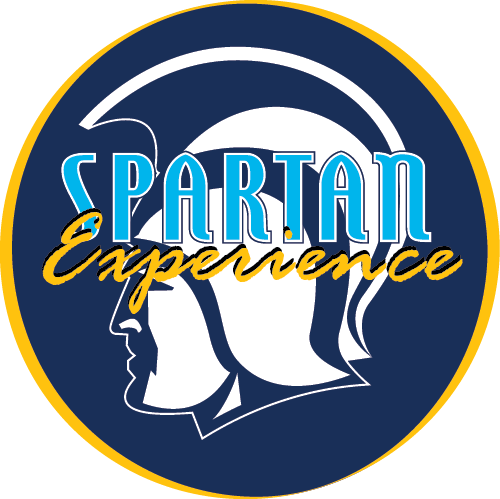 Our Mission
To be the voice of the students and serve the collective needs of the MiraCosta student body.
The Associated Student Government
Promotes student life and learning outside of the classroom with an equity driven mindset.
Supports students clubs and organizations on campus through the Inter-Club Council.
Listens to student concerns, suggestions and issues, then collaborates with other governing bodies on campus to implement or address the students' need.
Advocates for students and hosts events at the Oceanside Campus, the Community Learning Center, and the San Elijo Campus.
Governing Documents
2022-23 Goals - Coming soon!
Standing Meetings
ASG Meetings are open to the public and all are encouraged to attend! Meetings are typically held on the 2nd and 4th Fridays with the exception of MCC observed holidays or other scheduling conflicts. If you would like to add an agenda item, please fill out the Agenda Item Request Form.
Regular Executive meetings are from 8:30am - 9:30am
Special Student Senate meetings are from 10:00am - 1:00pm
To view agendas or past meeting minutes for all ASG meetings, please visit the Associated Student Government on Engage.
Call In Option: +1 (669) 900-6833, 99147030062#
Fall 2022 (Hybrid)
August 26th*
September 9th
September 23rd
October 14th*
October 28th
November 18th*
December 9th
Spring 2023 (Hybrid)
January 27th*
February 10th
February 24th
March 10th*
March 31st
April 14th*
April 28th
May 12th
** Designates a special meeting that precedes the regular meeting and begins at 8:20 am for the Executive Council and 9:50 am for the Student Senate. The purpose of these meetings is to consider extending the resolution to continue to meet remotely, as well as in-person. If the resolution does not pass, and we do not make quorum to meet in person, the regular meetings are canceled and will be rescheduled.
We Want To Hear From You!