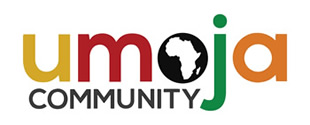 Umoja, (a Kiswahili word meaning "unity") is committed to enhancing the cultural and educational experiences and increasing the persistence and retention rates of Black and African Americanstudents. Our Umoja community actively serves and promotes success for all students through a curriculum responsive to the legacy of the African and African American Diasporas. The Umoja Community seeks to educate the whole student–mind, body, and spirit. Informed by an ethic of love and its vital power, Umoja will deliberately engage students as full participants in the construction of knowledge and critical thought.
Sawubona (Zulu word meaning "We see you!")
It is my privilege to introduce you to the Umoja Program at MiraCosta College which is part of the statewide Umoja Community. Umoja is focused on the transfer success, cultural and academic development of African American and other students. We invite you to become a part of our unique community where you will be encouraged, nurtured, and afforded amazing growth opportunities as a full participant in Umoja. We are a family and would love the opportunity to guide you through the transfer process as you pursue your goals and dreams.
Student Benefits
Learn what it takes to succeed in college and in life, along with making new friends to start college.
Opportunity to attend Umoja sponsored conferences and regional symposia
Career, academic, and personal counseling.
Peer Mentoring
University visits
Cultural Experiences
Opportunity to develop leadership skills in a supportive environment
Access to Umoja Community scholarships (MiraCosta and statewide)
Take part in curriculum and teaching practices that empower and increase self-efficacy.
Program Requirements
Students must complete Math and English placement tests
Must complete an Umoja orientation
Potential students must meet with an Umoja Counselor and sign a program contract
For more information on these services and programs contact:
Chanika Marsh
she/her/hers
Counselor/Coordinator, Umoja Program
Oceanside Campus
cmarsh@miracosta.edu
Cindy Arce
She/hers
Student Services Coordinator, ASE programs
OCN Campus
carce@miracosta.edu
P 760.757.2121, x6276
The Umoja Program is a service of the Department of Student Equity. For general inquiries about all Student Equity programs and services, please contact us at studentequity@miracosta.edu or call our main office at 760.757.2121 x6900.