Paul Clarke
Professor
Department Chair
Paul Clarke joined MiraCosta College in 2003 as lead instructor of the architecture, drafting, and engineering programs. In addition to teaching fulltime, he has served the college on various committees including Academic Senate, Faculty Assembly, Budget and Planning, Student Learning Outcomes, Sustainability, Professional Growth and Evaluation, and Strong Workforce. He has led the Design, HAAT, and CSIT departments as Chair, and the Budget and Planning Committee as Co-Chair. Prior to MiraCosta, Professor Clarke worked in industry for many years and taught in the Design Department at Long Beach State University. He holds bachelors and masters degrees in engineering and design from Cal Poly Pomona and Long Beach State, an MBA from USC, and professional certifications and licenses from Autodesk, the US Green Building Council, and the California Board of Registration for Professional Engineers. His teaching and research interests include computer-aided design (CAD), STEM education, 3D printing and rapid prototyping. In collaboration with the Business Department, Professor Clarke help develop a new project management certificate and a new upper-division leadership course. Outside the classroom, he has served the community on several boards and as Treasure for the Missions. In his free time he enjoys doing triathlons, riding motorcycles, playing guitar, and watching his kid's athletic competitions.

David Parker
Professor
Professor Parker received his Master of Architecture degree from The Graduate School of Design at Harvard University in Cambridge, MA and his Bachelor of Architecture degree from Carnegie-Mellon University in Pittsburgh PA. He has been a registered architect in the state of California since 1993.
Before joining MiraCosta College's Design Department, Professor Parker taught and practiced architecture both locally and overseas. He taught architecture, design and drawing courses in the United Arab Emirates at the American University of Sharjah's College of Architecture and Design as well as the American University of Nigeria. Professor Parker has 15 years of architectural practice in the industry working for firms in Washington D.C., Kuwait, Irvine and San Diego.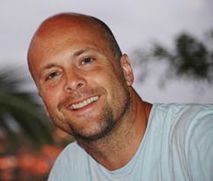 Robert Christopher Boehm
Instructional Associate
Robert Christopher Boehm graduated from UC Berkeley in 1993 with a BA in International Economics. After working in production and sourcing for a Fortune 500 company for nearly a decade, he relocated from San Francisco to Encinitas to pursue his passion of working with orchids. Chris began attending school at MiraCosta in 2007 where he completed Certificates of Achievement in Landscape Architecture and Drafting and Design. It was during this time that his interest in 3D modeling and rapid prototyping blossomed. He is a Certified SolidWorks user. Since 2009, Chris has been a Design Department Tutor, Lab Assistant, Co-Advisor to the Design Club, Instructional Associate, and Associate Faculty, teaching DESN 101, DESN 203 and DESN 204. He is now the full-time Instructional Associate of the department.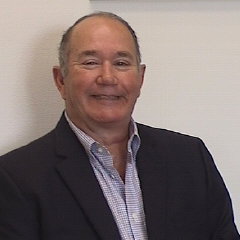 Jeffrey C. Heden, P.E.
Instructor
Jeffrey C. (Jeff) Heden, PE, has over 40 years of public and private engineering experience in the field of civil engineering, specializing in large diameter pressure pipeline design, water supply and hydraulics, water and wastewater pump station design, steady-state pipe network analysis and transient hydraulics (water hammer) analysis and facility design. Mr. Heden has worked for large, international engineering firms, small and regional engineering firms, as well as for a city in Northern Colorado. He obtained his Professional Engineering and Land Surveyor license (PE license) in 1980. He also holds State of California certifications as both a Qualified Stormwater Pollution Prevention Plan (SWPPP) Practitioner (QSP) and a Qualified SWPPP Developer (QSD).
Mr. Heden founded his own water/wastewater firm in San Diego, CA in 2004 and specialized in water and wastewater infrastructure design and analysis, steady-state and transient flow hydraulics, and expert witness testimony for both public and private clients in Southern California.
As a resident of North San Diego county for over 30 years, Mr. Heden now enjoys trout fishing, golf, gardening, and entertaining friends at his home. He has been married to his wife for 21 years and they have one grown son.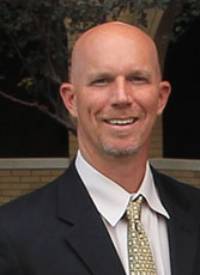 Tom Vorkoper
Associate Professor
Tom Vorkoper earned his B.A. in Architecture in 1991 and his Masters of Architecture in 1998, both from U.C. Berkeley. He has been a licensed architect in California since 2001 and obtained his Idaho State license in 2012. With more than 18 years of architectural experience, Tom brings a unique combination of practical experience and design emphasis to his classes at MiraCosta.
Tom has worked in Architecture firms in San Francisco and San Diego. When he was an associate in one of the larger architectural offices in San Diego, Tom became involved with the B.I.M. Team and headed the implementation of Revit into the firm. It was during this time that he partnered with MiraCosta and began teaching Revit in the DESN 207 class. Tom has headed up his own architectural practice since 2007.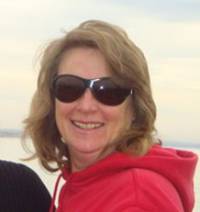 Jeannie Reilly
Associate Professor
Jeannie Reilly has extensive technical experience working with CAD systems in major industrial enterprises, such as; IBM, Hughes Aircraft (Space and Communications Division), Dassault Systems and architect: Frank Gehry and Associates. Among her accomplishments was the implementation of solid modeling CAD systems that enabled the production of the first solid modeled telecommunications satellite. She has been a consultant with the military and various high tech businesses. She has additional experience as a partner in a private research and development company.
Her teaching experience spans many years training within industry, and at the Community College and University levels. At MiraCosta College, she has taught; Manufacturing Materials and Processes, Basic and Advanced AutoCad, and Engineering Design and Drafting, and will be adding 3D Modeling and Prototyping to her portfolio this semester.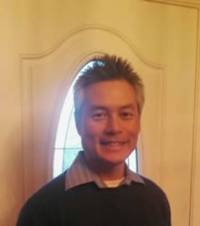 Thanh Du
Associate Professor
Associate faculty member Thanh Du grew up in San Diego and attended local community colleges. He holds a BSME from SDSU and an M.Sc.Eng from UCLA. Mr. Du has worked for power supply and technology companies in San Diego, has 10 years' experience in the semiconductor industry, and has been a SolidWorks user since 2004. He enjoys camping, tinkering with electronics, programming, running, and driving his tractor.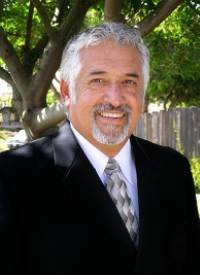 Tony Trousset
Associate Professor
Associate faculty member Tony Trousset started teaching at MiraCosta in the spring of 2016. Tony is an Oceanside High School alum., and graduated from MiraCosta in 1967. After earning his BA in Industrial Arts at San Diego State University, he started working for the Vista Unified School District in 1971. Tony trained in the earliest versions of VersaCAD in the late '80s, and started teaching AutoCAD to his high school students in 1990. He began teaching at Palomar College in 1995, in addition to his day job at Vista High School. In 2010, he was asked to develop a Mechanical Drafting and Design Program at Rancho Buena Vista High School where he taught Revit, SolidWorks, Mechanical Drawing, and AutoCAD. Upon retiring from the Vista Unified School District in 2015, Tony fulfilled his lifelong dream to return to his alma mater to teach Advanced AutoCAD.
Tony has six children and four grandchildren. On any given day, he can be found on the beaches of Oceanside and Carlsbad where he has been surfing for over 50 years. He also loves working in his garage, and coaching his youngest children in basketball.