Department Chair
Leila Safaralian
lsafaralian.wixsite.com/safaralian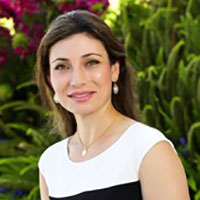 As a faculty who is deeply invested in equity, diversity, and cultural competency, my most important job is to serve all students at MiraCosta College. Currently I am serving as the chair of the Mathematics department, a full-time faculty, and Vice President of the Academic Senate. I'm also the founder of the Bridge to Success in Math Program. I have a Doctorate in Educational Leadership from University of California San Diego, Master of Science in pure Mathematics from California State University San Marcos, and a Bachelor of Science in Economics from Azad University, Tehran, Iran. I have served the higher education community of learners since 2002 as I have taught Mathematics at California State University, San Marcos, Palomar College, and MiraCosta College. My mission is to help all students to see the beauty of Mathematics and its applications in the real world. I also strive to assist those who tend to struggle with Mathematics and support them to reach their personal, professional, career and educational goals.
Full-Time Faculty
Janeen Apalatea
http://home.miracosta.edu/japalatea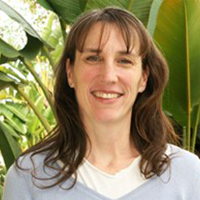 I love mathematics! I love talking about math, learning about math, and sharing exciting things about math with my students. I've taught here at MiraCosta College since the Fall 1999. My undergraduate degree in biomedical engineering opened my eyes to how much we use math in so many ways in our world. It is OK to love math even if you're not a math major!
---
Angela Beltran-Aguilar
https://sites.google.com/site/beltranmathmiracosta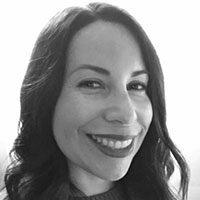 I started teaching math at MiraCosta in 2005 and have since loved working with such a diverse student population. I believe in guiding a classroom that feels like a supportive teaching and learning community. I aim to create a learning space where my students possess the agency to be independent learners and thinkers who also know how and when to reach out for help. My intersecting identities as an educator, a mother, a Latina immigrant, a wife to a USMC veteran, and a feminist, have shaped my student-centered teaching practices. I am honored to be in the teaching profession, which I see as labor of love. I earned a Bachelor of Science in Applied Math from UCLA and a Master of Science in Applied Math from CSULA. My education changed my life for the better and I believe that it can do the same for my students. One of my areas of specialty is online and technology-enhanced education. I am certified in Advanced Online Teaching Principles and Integrating Technology into the Classroom. The knowledge and experience I acquired while earning those certificates allows me to use technology to make math education more equitable, accessible, and engaging for all my students.
---
David Bonds
http://home.miracosta.edu/dbonds
---
Keith Dunbar
http://home.miracosta.edu/kdunbar
---
Scott Fallstrom
https://sites.google.com/view/fallstrom/home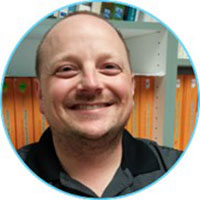 I am the Faculty Director of the STEM and Math Learning Centers and an active member of the math department. Typically I teach 1-2 courses per semester as well. I earned a bachelor's degree with emphasis on secondary math education and a M.S. in pure mathematics from Eastern Washington University. During my 20+ years in education, I taught at 5 community colleges and 3 universities across 3 west coast states. Prior to coming to MiraCosta College, I served as a career instructor while being the math education coordinator and assistant undergraduate advisor for 6 years at the University of Oregon, where I won the Ersted Award for Distinguished Teaching in 2011! Currently, I am the lead author on two textbooks for MiraCosta College courses and I am proud to provide access to all course materials at no charge to students. I also serve as one of the co-facilitators of the Chancellor's Office - Statistics Institute and outside of math, I enjoy working with the community and has been the coordinator of the Oceanside Unified School District annual chess tournament for the past 5 years.
---
Shawn Firouzian
http://www.shawnfirouzian.com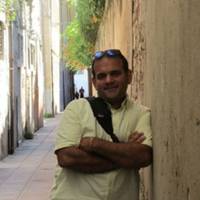 The earth is but one country, and mankind its citizens." Shawn's love for service to humanity has taken him around the world. He taught mathematics and statistics in refugee camps in Turkey, in the bomb shelters of Israel, and the youth programs in the toughest neighborhoods of north St. Louis, Missouri. He joined MiraCosta in 2016 and became one of our lead faculty in Dual Enrollment and Academic Success and Equity programs.
Shawn was the first one in his family to go to college and sometimes had to work two jobs to support them. Being a person of color, Shawn faced many challenges and difficulties in his higher education. Still, his love of knowledge and mathematics enabled him to receive two bachelor degrees in Pure Mathematics and Applied Mathematics. He started his own family, and by the encouragement of his wife, he continued his higher education and received two master's degrees in Mathematics and Science Education.
---
---
---
Polo Mariscal
https://maris008.wixsite.com/funmath
I am happy to serve my students as a full-time math instructor, co-chair of the Institutional Program Review Committee, and co-advisor of the EChALE club. I received my Master of Science and Bachelor of Science in pure Mathematics from California State University San Marcos. Previously, I taught at California State University San Marcos and Palomar Community College and I have taught a range of mathematics courses from Basic Algebra to Linear Algebra. I enjoy the opportunity to serve my students and to support them in their mathematics endeavors and beyond. I was raised in Chula Vista and I am a product of the community college system. In my free time I like spending time with my family, running, and refereeing professional soccer. I am lifelong learner and continue to strive for self-improvement.
---
Serena Mercado
https://sites.google.com/view/serena-mercado/home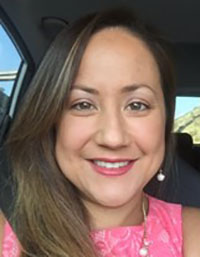 I was born and raised right here in Oceanside, CA. I graduated from Vista High School where I was heavily involved in dance, cheer, and ASB. After taking a couple of years off after high school, I earned my Bachelor's Degree in Mathematics from California State University, San Marcos. I then went on to the graduate program there where I began teaching math courses and my passion for teaching was born. In 2008, I earned my Master's Degree in Mathematics and continued to teach at CSUSM. I have also taught at MSJC and Palomar College. I joined MiraCosta College as Associate Faculty in Spring 2010. In Fall 2018, I was hired on full-time at MiraCosta. When I am not teaching, I enjoy spending time with my husband and my three children.
---
Shannon Myers
http://mathchick.net
---
Lemee Nakamura
https://lnakamura9.wixsite.com/mcc-nak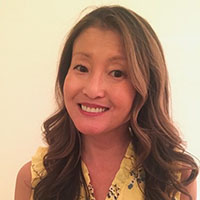 I have been teaching mathematics for over 20 years as it's truly my passion. I joined MiraCosta College in 2004 and previously taught at University of California, Irvine as a graduate student. Teaching mathematics and working with a diverse student population is the most rewarding and I am proud and honored to be an educator. I have a Doctor of Philosophy in Stochastic Process and Pure Mathematics, Master of Science in Pure Mathematics, Bachelor of Science in Pure Mathematics from University of California Irvine, and a GED from Huntington Beach Adult School.
I came to the US when I was 14 years old from Japan, not knowing how to speak, write, nor understand any English. I am a high school dropout, recovering substance abuser, I did not have a steady roof over my head for years while juggling 3~5 jobs when I was a starting student. After getting my GED, I attended Golden West Community College for 4.5 years, and then transferred to UC Irvine. I spent another 4 years just to get my Bachelor's degree due to failing many courses. I did not give up and decided to continue being a student, simply because I did not know what I wanted to do with my life; and I was certainty not ready to get a 'real job'. It took me another 6.5 years in graduate school to get my Master's degree and Ph.D.
When I am in the classroom, I believe in guiding a safe, supportive, comfortable, and fun environment. My class is a place where everyone can be themselves, share their thoughts, ideas, and learn to work together as a team. I thrive on building relationships with students so that I get to know them individually, and I enjoy working with students from diverse cultures. Also, due to my experience with living an uncommon lifestyle; I want my students to know that if I can do it, they can too. They should never give up on achieving their educational goals, even when they have to take a few steps back.
Outside of teaching, I enjoy spending time with my two Siberian Husky fur-babies, cooking, baking, and snowboarding.
---
Zika Perovic
http://home.miracosta.edu/zperovic
---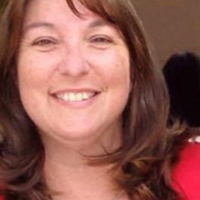 I have an undergraduate and Master's degree in Mathematics from West Virginia University. I moved to Oceanside in 1996 to be the director of the Math Learning Center at MiraCosta. In 2014, I left the MLC to become the department chair. After serving 4 years as chair, I returned to teaching math in the classroom. I enjoy teaching students to think critically and helping them learn to understand the concepts of mathematics and statistics. I have raised 4 daughters in Oceanside and all have attended MCC.