Schedule a presentation about our services for your class/group
Personal/Mental Health Counseling Sessions
Free and confidential Counseling and Mental Health Services are available in person, via Zoom or by Phone to currently enrolled students who are physically in the state of California. Please fill out the contact form on our Health Services main page to request an appointment or call the:
Oceanside Health Center at 760.795.6675
San Elijo Health Center at 760.757.2121 x7747.
Sessions are 50 minutes, one time per week for up to six consecutive weeks. One-time drop-in crisis sessions of up to 50 minutes are also available. Sessions may be used for individual, relationship, or family counseling. Some common reasons to seek mental health counseling are:
Generally overwhelmed with life
Difficulties at school or work
Stress and anxiety
Depression
Grief
Difficulty with sleep
Relationship challenges
Substance abuse
Concerns about eating
Sexuality
Gender identity
Traumatic life experiences
Pressure/trauma related to marginalization
Groups: Offered during Fall & Spring Semesters!
Social Connections
Mondays 3-4pm starting 8/28. No meeting on 9/4. In collaboration with SAS. Facilitated by Van Ethan Levy. Please email vlevy@miracosta.edu for link.
Chronic Illness Support Group
Tuesdays 2-3pm 10/3, 11/7, 12/5. Facilitated by Tammah Watts. Please email twatts@miracosta.edu for link.
Caregiver Support Group
Tuesdays 2-3pm 9/26, 10/31, 11/28. Facilitated by Tammah Watts. Please email twatts@miracosta.edu for link.
Black Student Support Space
Tuesdays 2-3pm 9/12, 10/10, 11/14. In Collaboration with UMOJA & Student Equity. Facilitated by Natasha Jackson in person (room 3501) & Tammah Watts on Zoom. Please email twatts@miracosta.edu for link.
Recovery Support Group
Wednesdays 4-5pm starting 9/6. Facilitated by Tammah Watts. Meeting ID: 875 2986 5613, Password: 809700. Please email twatts@miracosta.edu for more information.
Prism Collection for LGBTQIA+ Students
Wednesdays 5-6pm starting 9/6. In collaboration with LGBTQIA+ Equity. Facilitated by Van Ethan Levy & fran bautista. Please email vlevy@miracosta.edu for link.
Single Parent Support Group
Fridays 12-1pm 9/15, 10/6, 10/20, 11/3, 11/17, 12/1. In collaboration with EOPS. Facilitated by Natasha Jackson. In person at (room 3106) and on Zoom. Please email njackson@miracosta.edu for link.
Cultivating Wellbeing: A Support Group for Undocumented/ Mixed Status Students and their Loved Ones
Mondays 5:30-6:30pm 10/2, 11/6, 12/4 at the Community Learning Center (CLC) campus (room 306). In collaboration with UPRISE. Facilitated by Nidya Ramirez Ibarra in English & Spanish. Please email nramirezibarra@miracosta.edu for more information.
Our Team
The Mental Health Counseling Team is comprised of a diverse group of professionals and includes Licensed Clinical Social Workers, Licensed Marriage and Family Therapists, Licensed Professional Clinical Counselors, and pre-licensed counselors and associates.
We have been trained to look at the world from a systemic, humanistic, social justice, and equity-minded perspective. We consider the whole person in our work with students. This includes focusing on past and current experiences, including the impact the larger system has on lived experiences. We therefore consider the impact of social injustices and systemic inequities on individuals, including acknowledging and examining systems, policies, and practices of oppression that students have experienced.
As clinicians, we are in solidarity for social justice and equity, both here at MiraCosta and in the larger community. We are here for all students and as an additional source of support for BIPOC (Black, Indigenous, People of Color) and LGBTQIA+ students in the MiraCosta community, both through individual counseling and through scheduled group sessions.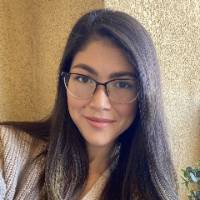 Angelica Porras, ACSW (she/her/hers)
Clinical Case Manager
Angelica is a registered Associate Clinical Social Worker (ACSW). She received her master's in social work from Cal State University San Marcos (CSUSM) and is a MiraCosta alumni. She has experience working as a Child and Family Specialist for Rady Children's Outpatient Psychiatry where she worked closely with families to link them to resources that would meet their basic needs and eliminate barriers to access. She helped support families by educating them in how to navigate public resources and increase their understanding of the mental health system. Angelica returned to MiraCosta, first as a mental health counseling intern and now has the pleasure to serve as the Health Services Clinical Case Manager. In this role, she will not only apply her mental health counseling and crisis intervention skills but will additionally support students in a more holistic way by coordinating and connecting them to community resources and services, for a more comprehensive wellness experience. Angelica is competent in a variety of therapeutic modalities such as cognitive, solution focused, and mindfulness-based approaches.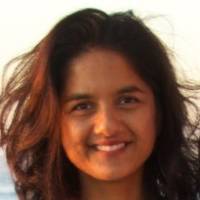 Anjou Parekh, LPCC 7945 (she/her/hers)
Associate Faculty / Licensed Mental Health Counselor
Anjou is a licensed psychotherapist who supports individuals with a wide range of issues, including anxiety, depression, relationship issues, trauma and PTSD, grief and loss, and other life transitions. Anjou offers talk therapy as well as Eye Movement Desensitization and Reprocessing (EMDR). She is also a certified yoga instructor and blends elements of yoga and mindfulness-based approaches into her sessions as appropriate. Anjou's client-centered, solution-focused approach allows her to use a variety of research-based therapeutic practices to support clients in their treatment goals. She provides a confidential, warm, and nonjudgmental environment in which clients can explore their thoughts and feelings as they move forward in their life journeys. Her perspective is trauma-informed, multicultural, and LGBTQIA+ affirming. In Anjou's prior public health career, she spent over fifteen years managing healthcare programs for women, children, and families, both domestically and internationally. Though she was born in Canada and raised there and in the USA, Anjou has had the privilege of working and living in a variety of countries in both Asia and Latin America, including India, Japan, China, Mexico, Guatemala, and Honduras. She also speaks several languages, including Spanish and Gujarati.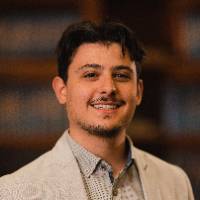 Anthony Licciardone (he/him/his)
Mental Health Counselor
Anthony is a graduate student at the University of San Diego pursuing his Master's in Clinical Mental Health Counseling. He received a Bachelor of Science in Psychology with a minor in Human Development and Family Studies from Pennsylvania State University in 2022. During that time, Anthony volunteered as a hotline counselor providing clients with emotional support, crisis intervention, and referral to community resources and basic needs case managers. As a professional clinical counselor trainee, Anthony is interested in a person-centered, strengths-based approach to counseling. He is passionate about increasing the accessibility of resources and reducing the stigma surrounding mental health for college students. In his free time, Anthony enjoys hiking, traveling, listening to music, and learning about nature and wildlife.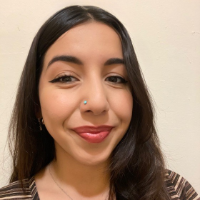 Ariana Nieves (she/her/hers)
Mental Health Counselor
Ariana is a graduate student at California State University San Marcos pursuing her Master's in Social Work. She identifies as a first-generation Mexican American college student, a 'cycle breaker', and speaks both Spanish and English. She received a Bachelor of Arts in Social Policy and Public Service, as well as Education Sciences, from the University of California Irvine. She has experience working several roles as a case manager, mental health crisis counselor, and looks forward to being a part of the Mental Health Services at MiraCosta College. Ariana utilizes an empowerment and strengths-based approach to counseling and supports creating a safe space for folks to address the roots of their wounding and healing.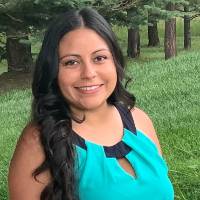 Arianna Escobar, LPCC 13931 (she/her/hers)
Mental Health Counselor
Arianna is an Licensed Professional Clinical Counselor (LPCC). She received her M.S. in multicultural community counseling and social justice education from SDSU (CBB) program. Arianna has worked with diverse populations including adults, adolescents, system-involved youth and families. Her clinical experience includes supporting clients in eating disorder recovery, depression, anxiety, suicidal ideation, self-harm, substance use and trauma. In addition to utilizing an eclectic therapeutic model, Arianna has experience integrating CBT, DBT and EFT interventions to empower her patients and meet their therapeutic needs in a variety of therapeutic settings such as group homes, residential treatment centers, community college and high schools. Arianna's commitment to addressing cultural factors, social injustices, systemic issues and familial dynamics has influenced her therapeutic work. She is passionate about strengthening clients' relationships with themselves and increasing their sense of self-compassion and authenticity in order to live a more fulfilling life.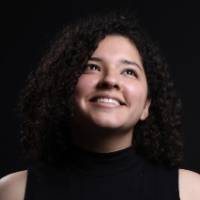 Carolina Lopez (she/they)
Mental Health Counselor
Carolina identifies as a daughter of a migrant, a mixed-status student, and a non-binary, queer, Latin womxn. She is a first-generation graduate student seeking a degree in Multicultural Community Counseling at San Diego State University (SDSU). Carolina graduated with a psychology degree from Cal State San Marcos (CSUSM) in 2022. She decided to seek a degree in counseling after recognizing how important it is to have mental health professionals that are representative of their clientele. She is interested in serving and providing therapy to Spanish speaking and minority groups. In the near future, she aspires to receive her PhD in clinical psychology and open her own clinic. In her spare time, Carolina enjoys dancing, playing instruments, and going on hikes. She enjoys cooking and trying new foods from different cultures. She loves to learn about people and spend quality time with her family. Carolina also loves to take trips to Mexico to reconnect with her ancestral roots. She aspires to visit every country in the world.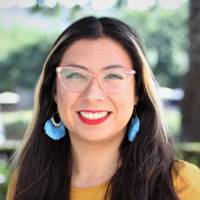 Claudia Alvarado-Sasse (she/her/ella)
Mental Health Counselor
Claudia is a Clinical Mental Health Counseling student at the University of San Diego. After working with the San Diego community for over 10 years and seeing firsthand the high need for culturally competent, accessible, and adequate mental health services, she became motivated to pursue her master's degree to help address this gap and bring high quality mental health services to all. Claudia was born in East Los Angeles, raised on both sides the U.S.-Mexico Border between Mexicali, Baja California, Mexico and Calexico, California by a loving family and community, and has lived in Kumeyaay land (San Diego) for over 17 years. She speaks Spanish, English, a little Brazilian Portuguese and is very fluent in Spanglish. Since as far as she could remember, Claudia has always aspired to have a career helping others and fighting for justice. Her principles and approach to counseling are guided by social justice, anti-racism, equity, disability justice and inclusion using a strength-based, collaborative approach through building therapeutic partnerships. Taking a person-centered approach combined with Cognitive Behavior Therapy (CBT) with an emphasis on Mindfulness CBT, Claudia believes that every single person has strengths and is an expert in themselves; while her role as counselor is to hold space for client problem-solving, learning new coping strategies, and developing self-efficacy. In her free time, Claudia enjoys spending time with her friends and family, going to the beach, practicing yoga, dancing, painting, and finding humor and joy in the day-to-day.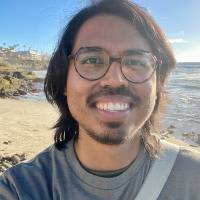 Jesus D. Mendez Carbajal, APCC (they/them/theirs/él)
Mental Health Counselor
My name is Jesus and I am a bilingual (Spanish/English) Associate Professional Clinical Counselor (APCC). I am 29 years old, queer, non-binary, undocumented, DACA recipient, and come from a mixed-status family. I was born on Nahua land in Guerrero, Mexico and raised locally in Kosa'aay (San Diego) on Kumeyaay land. After high school, I enrolled at San Diego Mesa College and successfully transferred to San Diego State University (SDSU) in 2013 where I received my B.A. in Chicana/o Studies with a minor in Women's Studies in 2016. In 2020 I received my M.S. in Counseling from SDSU's Community Based Block (CBB) Multicultural Community Counseling and Social Justice Education Program. My professional, volunteer, educational and lived experiences make me an effective multicultural counselor capable of working with clients from all walks of life. I acknowledge that while the issues we face are personally experienced, they are connected to systems of power, privilege and oppression and their impact extends beyond ourselves. I draw from person centered, experiential, emotion focused and motivational interviewing theories as well as mindfulness and spirituality as appropriate. Overall, I am a passionate life-long student of healing, plant knowledge, astrology, emotional wellness, mental health, and spirituality.
Judith Flores Romero (she/her/ella)
Mental Health Counselor
Hola! My name is Judith Flores Romero. I am a first-generation Mexican American college student and single parent. I identify as Chicana. I am Bilingual (Spanish/English) and use Spanglish as a tool to communicate on a daily basis. I work at the MiraCosta Community Learning Center as a Campus Aide III. I am a former MiraCosta College PUENTE (2010) student. I received my bachelor's degree from the University of California Riverside in Women Studies. Currently, I am a graduate student at the San Diego State University for the Community Based Block (CBB): Multicultural Counseling and Social Justice Education Master's program. I am passionate about helping those in need, especially the non-traditional college students who come from historically underserved communities. I use a people-centered approach and draw from my lived experiences to connect with the people that I work with. I am interested in working with mindfulness- based therapies, solution focused therapy, art therapy, healing the inner child and trauma informed therapy. Outside of work and school I enjoy being in nature, exercise, meditation, and practicing yoga. I love finding alternative therapeutic practices to incorporate into my daily routine.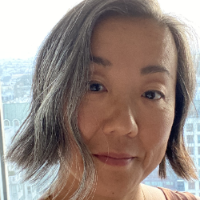 Julie Choi-Trepkau (she/her/hers)
Mental Health Counselor
Julie is a counseling intern and graduate student working towards a Master of Arts in Counseling Psychology at National University. She received a Master of Science in Anthropology and Development Studies from The London School of Economics and Political Science, and a Bachelor of Arts in Art History and Anthropology from Barnard College, Columbia University. Julie began teaching mindfulness practices in 2003, specializing in the traditional method of Ashtanga Yoga. She lived overseas for 15 years and shared yoga with students in Asia and Europe while based in Hong Kong and Hamburg, Germany. Upon returning to the U.S. in 2013, Julie began teaching elementary school, as well, including yoga and mindfulness for kids in school. Julie's favorite ways to spend her personal time are with her family, traveling, reading, writing, being in nature, and practicing yoga. Like yoga, Julie believes that therapy should be a client-led process that unfolds in a supportive and accepting space in which students can feel safe and free to have their unique and evolving needs responded to with a compassionate and individualized approach.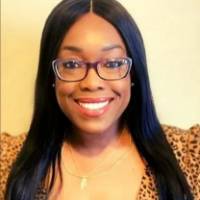 Natasha Jackson, LMFT 127257 (she/her/hers)
Mental Health Counselor
My name is Natasha Jackson, and I am a Licensed Marriage and Family Therapist from San Diego, CA. I obtained my Bachelor's Degree from SDSU, and completed my Graduate program at Argosy University. I am grateful to offer individuals a space to gain awareness and develop strategies that put them in the driver's seat of their life's challenges. I always knew that I wanted to be in the helping profession and I am lucky and honored to be able to do this work. As a Black Therapist, I see the value of representation in the mental health field and find unique opportunities to support my clients who can often feel misunderstood by therapists who may not share this aspect of their identity. Furthermore, I am passionate about working with members of the following communities: body positivity, LGBTQ+, racial justice, military spouses, and single mothers. I am an English-speaking Therapist who has worked in the mental health field for the last ten years, with experience in both residential and outpatient settings, treating adolescents, adults, families, and couples. I am confident in treating a wide array of diagnoses and needs including depression, anxiety, life transitions, perinatal and postpartum difficulties, self-harm and behavioral issues, academic and employment challenges, grief, and trauma. My therapeutic approach is collaborative, direct, and compassionate using evidence-based practices that support those in improving their life and situation most quickly and effectively.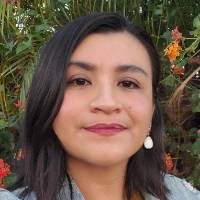 Nidya Ramirez Ibarra, LMFT79561 (she/her/hers)
Mental Health Counselor
Nidya Ramirez Ibarra is a bilingual (English/Spanish) Licensed Marriage and Family Therapist who grew up in Escondido, CA. As an immigrant and past community organizer, she entered the mental health field aware of how social and systemic factors shape the emotional, physical, relational, and psychological wellbeing of individuals, families, and communities. Nidya received her Master's degree in Counseling with a concentration in Marriage and Family Therapy from San Diego State University. Foundational to Nidya's practice is Narrative Therapy with a trauma-informed, collaborative, and client centered approach. Nidya also integrates somatic experiencing, EMDR, motivational interviewing, and solution focused modalities. Nidya is looking forward to working with students and utilizing her knowledge and years of experience as a therapist to co-create a space to initiate change, gain insight, build skills, and establish support. Prior to joining the mental health team at MiraCosta College Nidya was part of the Mobile Crisis Response Team and supported individuals in the community experiencing a behavioral health crisis' such as suicidal ideation, grave disability, and increased symptoms of depression, psychosis, mania, or substance use. Also, for 8 years Nidya worked at a local non-profit with families, individuals, and children struggling with trauma due to intimate partner violence and sexual abuse. Currently Nidya enjoys continuing to be involved in the community by facilitating support groups, giving presentations, and providing clinical supervision.
Tammah Watts, LMFT 111562 (she/her/hers)
Associate Faculty / Licensed Mental Health Counselor
Hi, I'm Tammah and thanks for your time. I consider it a privilege to be a Mental Health Counselor here at MiraCosta College. Foremost for me is to meet the client where they are in life with genuine regard and understanding in support of their self-actualization. That is to say, I holistically support that you know yourself best and I honor your unique journey towards optimal healing. I, therefore, incorporate an eclectic therapeutic approach and find that Solution-Focused Therapy, Narrative Therapy, Cognitive Behavioral Therapy (CBT), and Motivational Therapy among others are effective when supported by a foundational stance of acknowledgement for one's identity and their inherent right to equitable and just expectations. My background includes a life devoted to serving people and communities. For over 25 years, I served as a Program Manager for a private, nonprofit Child Abuse Prevention Agency in San Diego County and was responsible for the establishment and operation of residential treatment facilities, school-based programs, mental health outpatient clinics and innovative family services. My specializations in Child, Youth, and Student Services, Foster Care and Intensive Wraparound Family Support Services, Mental Health Treatment, Cultural Diversity, Innovative Delivery System Modalities for Person-Centered Care, and Direct Clinical and Substance Abuse Recovery Practices help to further inform my volunteerism and community engagement. I am passionate about nature and conservation and currently am the Southern California Chapter Representative on Audubon California, Board of Directors and Buena Vista Audubon Society (Oceanside) Board of Directors. I am certified as a SMART Recovery Facilitator, Domestic Violence Advocate, Mindfulness-Based Meditation, Cultural Diversity, and a Clinical Trauma Professional. My education is a mix of attendance at community colleges, 4-year universities and ultimately earning my Masters in Counseling Psychology from National University. I am a Licensed marriage and Family Therapist (LMFT). My first book, Keep Looking Up: Your Guide to the Powerful Healing of Bird watching, with Hay House Publishing, will be out April, 2022.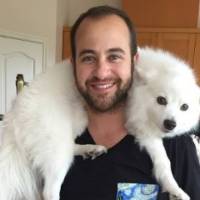 Van Ethan Levy, LMFT 118131, LPCC 8269 (they/elle)
Associate Faculty / Licensed Mental Health Counselor
Van is a queer, non-binary, trans, AFAB (Assigned Female at Birth), nBPOC (not Black Person of Color), dually licensed as a Marriage and Family Therapist and a Licensed Professional Clinical Counselor. Van is passionate about holding space for all intersections of one's identity(ies). Van is dedicated to social justice & believes it is vital to cultivate an awareness of our own internal strengths, specifically our resilience as we continue to grow and discover ourselves. Van believes it is important to trust and validate our experience(s) and journey(s). Van aims to use a trauma informed lens and hopes to help you learn ways to support yourself in the best way possible. Van also provides trainings on trans and non-binary identities and is author of the interactive book Exploring My Identity(ies) (2020).
* The mental health counseling team is under the co-leadership of the full-time mental health counselors, Abigail (Abby) Burd, Licensed Clinical Social Worker, LCSW 26867, and Ghada Osman, Ph.D., Licensed Marriage and Family Therapist, LMFT 83472. They are in charge of program oversight and provide clinical supervision to the registered associates and graduate students, with limited availability for direct practice with students.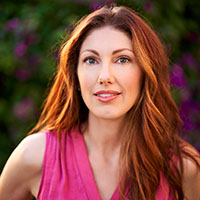 Abigail (Abby) Burd, MSW, LCSW 26867, PMH-C (she/her/hers/ella)
Full-Time Faculty / Licensed Mental Health Counselor
Abby is one of the two Full-Time Faculty members overseeing the mental health counseling program. She also coordinates the Health Services' Peer Educators. Abby is a bilingual (English/Spanish) clinical social worker with over 20 years experience in mental health. Before joining MiraCosta College in 2020, she served the unique mental health needs of community college students at San Diego City College for 13 years. There, she was proud to help create innovative programming to reduce mental health stigma, particularly for disproportionately impacted student groups. Abby is trained as a trainer in creating LGBTQIA+ safe zones, suicide prevention gatekeeping, and mindfulness. Abby has been a clinical supervisor on campuses and through her private practice since 2008, guiding the next generation of pre-licensed social workers, marriage and family therapists and clinical counselors. She is a culturally-humble, integrative clinician, drawing upon Interpersonal Psychotherapy, Motivational Interviewing, Solutions-Focused Therapy, mindfulness, and trauma-informed approaches. Abby is certified in Perinatal Mental Health and educated at San Diego State University (Master of Social Work) and Wesleyan University in Middletown, CT (BA in Psychology-Sociology). Her first book, The Postpartum Depression Workbook, was published in 2020.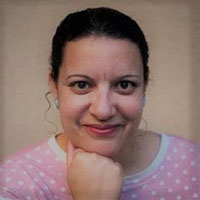 Ghada Osman, Ph.D., LMFT 83472, C-IAYT (she/her/hers)
Full-Time Faculty / Licensed Mental Health Counselor
Ghada is one of the two Full-Time Faculty members overseeing the mental health counseling program. Deeply trained in client-centered, trauma-informed work that is multicultural in perspective and LGBTQPIA+ affirming, Ghada approaches her work with a cultural humility that centers social justice and equity. She is a Brainspotting Consultant, certified in EMDR and Yoga Therapies, and also incorporates in her work elements of Cognitive, Narrative, and Internal Family Systems Therapies. Ghada is passionate about the community college mission, having herself started her educational career as a community college student. After receiving her Ph.D. from Harvard University and working as a Professor for 10 years, Ghada returned to school and earned her M.A. in Psychology with an emphasis on Marriage & Family Therapy from Chapman University. In addition to her clinical work, Ghada serves as an examination reviewer for the Board of Behavioral Sciences and as a committee chair for the statewide California Association of Marriage & Family Therapists. She leads workshops and trainings on a range of mental health topics. Her most recent book is Mental and Emotional Healing through Yoga: A Guiding Framework for Therapists and their Clients.