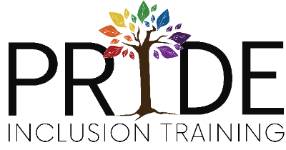 Pride Inclusion Training
The Pride Inclusion Training was created to ensure that every member of the MiraCosta College community has access to high quality information to aid in the support of lesbian, gay, bisexual, transgender, queer, intersex and asexual [LGBTQIA+] students, faculty, and staff. The training, open to every MiraCosta community member, aims to increase awareness and understanding of LGBTQIA+ issues and to train those outside of this community to advocate for LGBTQIA+ people. The training also works to support the college's efforts to promote an accepting, supportive, and diverse learning environment for all members of the campus community. It was created by LGBTQIA+ Equity Staff members India Pierce and Jordan Sanchez and was launched in March 2021. It could not have been completed without the support of numerous students, staff, and faculty members who provided invaluable feedback.
Training Components
Module 1 - Foundations
Module 2 - The History of a Movement
Module 3 - Identity Development
Module 4 - Sexual Orientation & Gender
Module 5 - Intersectionality
Module 6 - Putting It All Together
There are two versions of the training. One is designated for students and students workers while the other is for staff, faculty, administration, and board members. Both versions have the same layout and similar information, but they differ in activities and advocacy steps that are specific to the participant's role on campus.
The training lives on Canvas, is progressive, and not timed to ensure that every participant has the time they need to complete the content at their own pace. You do not have to finish the course in one sitting. Participants have reported spending an average of 6-8 hours to complete the training, so we encourage that you finish the training over time.
Pre and Post Assessments
Before you begin the training you will need to complete a pre-assessment. After the completion of all modules,you will receive instruction to complete the post assessment. These assessments are mandatory and essential to making sure that the training meets the goals that have been set. They will take no more than a few minutes to complete. We thank you in advance for taking the time to complete them.
After Completion
Certificate and sticker - everyone who completes the training will receive a certificate of completion and sticker to post in their workspace.
Attend Refreshers - participants who complete the training are eligible to attend training refreshers that will be hosted periodically throughout the academic year. These short refreshers will focus on specific topics and give participants an opportunity to dive deep into relevant information.
Lavender Celebration Honoree - everyone who completes the training will be invited to attend the Lavender Celebration and will be honored for their commitment to improving the climate for LGBTQIA+ people at MiraCosta
Sign Up
Please submit the form below to sign up for the Pride Inclusion Training. A member of the LGBTQIA+ Equity team will be in touch with you soon to complete your enrollment.
Please note: If you are a student worker then please select student.
For more information about the Pride Inclusion Training please contact lgbtqia@miracosta.edu
questions about the training? Watch our launch presentation