Thank you for your interest in helping MiraCosta College students gain experience in the workforce. Internships are designed to provide MiraCosta College students with workplace experience. Students in this program receive college credit for their internship responsibilities, regardless of whether or not they are paid. Employers are expected to provide training and guidance to the student intern, meet with the instructor, evaluate the intern's performance with the instructor, and complete an evaluation.
Request a student intern. You have to create an account to post an internship(s) and select Internship under Posting Information - Position Type.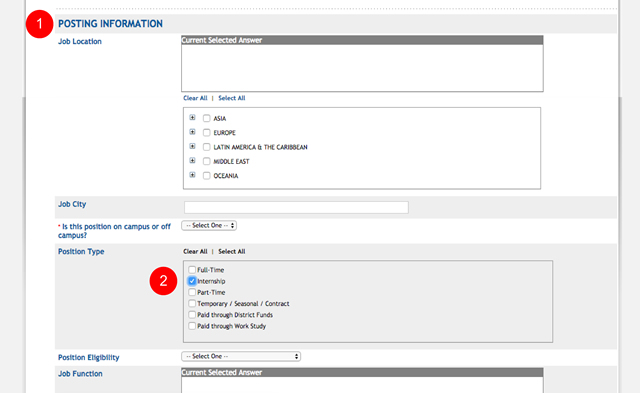 If you need assistance with your internship listing or have questions regarding internships, please call 760.795.6772 or email: careers@miracosta.edu
Internships & Cooperative Education Program Information
Internships and Co-ops are designed to provide MiraCosta students with workplace experience and new or improved skills. These programs offer business, industry, and organizations the talents and energy of students who not only contribute to workforce development but strengthen the link between the educational and business communities.
The program benefits students, faculty, and the academic programs by linking classroom learning to the work world, providing opportunities for mentor relationships, maintaining a flow of trained personnel into the occupational field, and adding significant work experience to students' resumes.
The Employer
Logs into JAIN (Job and Internship Employer Network)
Provides a learning environment and appropriate tasks for the student.
Offers training and guidance to the student.
Meets with the student's instructor at the beginning and end of the semester to set goals and to evaluate the student's progress.
Verifies that required hours have been completed by the student.
Complies with the expectations outlined in the Employer Letter.
View the roles and responsibilities of the student and instructor.
Internship Studies and Cooperative Work Experience Education courses are transferrable to the CSU system. Credit options vary based on the number of hours the student is interning/working and the availability of courses during any given semester.
HOURS
= PAID
HOURS
= UNPAID
3 unit
= 225 hours
3 unit
= 180 hours
2 unit
= 150 hours
2 unit
= 120 hours
1 unit
= 75 hours
1 unit
= 60 hours
4 unit
= 300 hours
(Available in Paid Occupational Work Experience Only)