MiraCosta College works to make sure all students feel welcomed and have the tools they need to succeed, regardless of immigration status. UPRISE strives to make sure undocumented, DACAmented, and mix-status students at MiraCosta College feel safe and supported by providing access to immigration legal services, offering academic and mental health counseling, and connecting students to financial and academic resources.

MiraCosta College will not release any personally identifiable student information, including any data related to immigration status, without a judicial warrant, subpoena or court order, unless authorized by the student or required by law.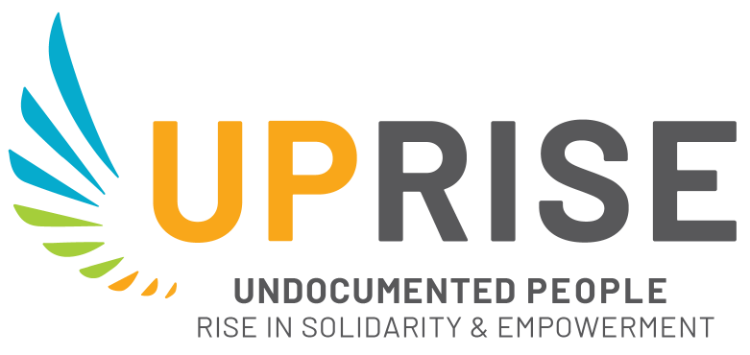 Undocumented People Rise in Solidarity and Empowerment (UPRISE) is a program at MiraCosta College to bolster academic success, enhance professional opportunities, improve personal wellness, strengthen institutional support, and increase allies for undocumented students and their loved ones.
Services We Offer
Legal Consultations
Our partnership with Jewish Family Service of San Diego (JFS) offers free immigration legal consultations for students, staff, and faculty. Services include:
Immigration eligibility consultations
DACA renewals and advance parole
Naturalization
Family-based immigration
Other legal immigration services
Schedule an appointment with Jewish Family Service of San Diego (JFS). Legal consultations are being offered via Zoom or in-person.
If you are the loved one of a student or a community member, we recommend you use this list to find legal immigration aid providers.
Academic and Career Counseling
You can meet with our counselor to go over education plans, AB540 process, California Dream Act Application questions, scholarship opportunities, on and off campus resources, career and internship options and more.
To schedule an appointment with our UPRISE counselor please click here.
UPRISE Club
Student organization that meets build community, events, and more. Fill out this form for more information.
UPRISE Textbook loan program
We will try our best to meet every student's textbook needs but there is no guarantee the specific textbook in need is available. Please complete a Textbook Loan Program request here.
UPRISE Internship
UPRISE internships are open to all students regardless of immigration status. UPRISE will work with the Career Center to try to place you in an area that you fits your career and educational goals. You must commit to 75 hours per semester and enroll in an internship course. To apply please fill out this form.
Emergency Safety Planning & know Your Rights
UPRISE collaborates with Jewish Family Services Higher Education Legal Services to bring workshops and presentations on your safety and rights. Please visit Upcoming Events to see when is the next workshop!
Mental Health Counseling
Offered in Spanish and English, by a licensed mental health professional with a specialization in working with individuals and families impacted by immigration challenges. Please note that individual counseling is offered to students of MiraCosta College, while family counseling can be offered to the student and their family.
This support group is to share stories, build coping skills, and connect to process emotions, build support, and create safe spaces. Adults only. For more information, email UPRISE.
Entrepreneurship Training
Entrepreneurship (the act of starting your business), is an option for anyone regardless of immigration status. Learn how your interests, skills, and talents can be used to start your own business regardless of immigration status. Please visit Start Your Own Business page for more information.
Professional Development
UPRISE is one of the Academic Success & Equity (ASE) programs. ASE programs offers professional development workshops and promotes Counseling 100 open to UPRISE students. These curricular and co-curricular offerings promote and help students make effective decisions regarding their career and life choices, increasing their employability.
Contact Information
For more information on UPRISE services and program, call (760) 757-2121 ext. 6203 or contact:
Brayan Astorga - he/him/his
UPRISE Student Services Specialist
bastorga@miracosta.edu
Make an Appointment With Me
Undocumented People Rise in Solidarity and Empowerment (UPRISE) is a service of the Department of Student Equity. For general inquiries about all Student Equity programs and services, please contact us at studentequity@miracosta.edu or call our main office at 760.757.2121 x6900.