Interested in applying your imagination and creative talents? The Creative and Applied Arts ACP supports a community of learners broadly focused on visual and performing arts as well as commercial application of artistic expressions.
Our programs of study will help you develop artistic skills that can be applied in fulfilling careers in technical theater production, stagecraft, graphic design, web and interactive design, illustration, digital photography, audio production, recording technology, and more.
If a bachelor's or master's degree is in your future, our creative arts majors will prepare you for transfer opportunities in the areas of art, music, dance, theater, film, design, and photography.
Career in Creative & Applied Arts *
Painters, illustrators, photographers, film makers, art critics, art teachers, and art dealers.
Dancers, choreographers, actors, producers, casting directors, talent agents, and set designers
Composers, arrangers, music promoters, music teachers, sound designers, sound editors, and recording technicians.
Advertising artists, graphic designers, animators, web designers, and videographers.
* Many of these careers require a bachelor's degree or higher.
Student Voice
Kristina Kalchev
Kristina Kalchev always dreamed big. She knew since she was young that she wanted to become not only a film director, but also a film composer and songwriter. Thanks to the lessons learned at MiraCosta College, Kalchev has already captured an Emmy Award and is well on her way toward reaching her dreams. "MiraCosta was perfect for me," Kalchev said. "It provided an awesome opportunity to dip my toes into film, musical performance and music technology, all while getting my undergraduate requirements out of the way."
Read More About Kristina-
Student Interview: Juan Beaz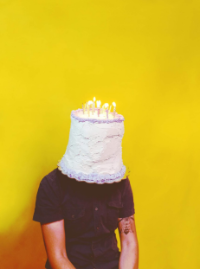 Name: Juan Beaz | juanbeaz.com
Age: 27
Degree / Major from MiraCosta: A.A. Graphic Design
Did you transfer, if so where?
I did not transfer
What is your Career Goal?
My goal is to live off of freelance work eventually.
What was your favorite creative/art class(es) at MiraCosta?
3D design was by far my favorite class. The class pushed me to explore mediums I had no experience with. To this day that class influences my work.
How are you using your MiraCosta degree and skills now?
I've since worked at various companies as a graphic designer and have showcased artwork in various group shows and solo art exhibits.
Are you working on any projects right now?
Currently working on a solo art show where I'll be showcasing a series of relief prints at Hill Street Country Club in Oceanside.
What advice do you have for new MiraCosta students interested in the Creative & Applied Arts pathway?
My advice to new students is to take advantage of the art courses being offered at MiraCosta and really apply yourself to them. There's more to a class than just passing it.
Work Examples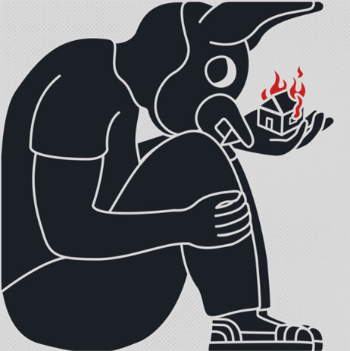 Programs of Study
KEY: Certificate of Proficiency Certificate of Achievement Associate Degree Bachelor's Degree
| | | |
| --- | --- | --- |
| Film Studies | MAP | |
| Film, Television, and Electronic Media for Transfer | MAP | CAREERS |
**These maps are suggested sequences for course completion. Please consult a counselor to first complete an educational plan.